March 9, 2021
Feels like forever ago that we were on our babymoon. But I have a few more days to add to the series:)
On the 9th day, February 3rd, we got up earlier and drove to the Sea Pines Park. On our last walk there (day 6) we drove into the park from a different entrance and that path was so beautiful that I decided that I wanted to take the maternity photos with the black lace robe (see my post from Monday) there but of course I didn't want an audience so we got there early. I love how the photos turned out! And then we drove further in and took some more photos by the lake. We had to be quick though cause for some reason the park was full of workers and park rangers that morning and I wasn't exactly wearing clothes. 
After taking some photos, I got dressed in the car and we went for a walk on the path that I had fallen in love with. Such a peaceful path. We didn't stay long cause we were hungry. We went to pick up food at that golf restaurant again (that's when J told me it was $40 for two waffles and two coffees which is insane). 
After breakfast, we drove to the beach for a walk. A bit warmer and lovely weather. On the walk back, the baby must have positioned itself somewhere that affected my walking. I struggled a bit and had to take my time. But once baby moved a tiny bit I was like myself again. Weird how that is.
Back at the house we decided to sit outside and enjoy the sun for awhile until it was time to cook pasta for dinner. Since the weather was so nice we decided to go for an evening walk. J had told me that the neighborhood that we stayed in was way bigger than you would think so we wanted to go check it out. There are like 75 of these cute bungalows there, all surrounded by palm trees and at the end of one dead end we found a pathway along a big pond. We saw a whole family of deer and had to be careful not to scare them. This path was so cute, I wish we had found it earlier on our trip (and that the weather would have allowed us to enjoy it).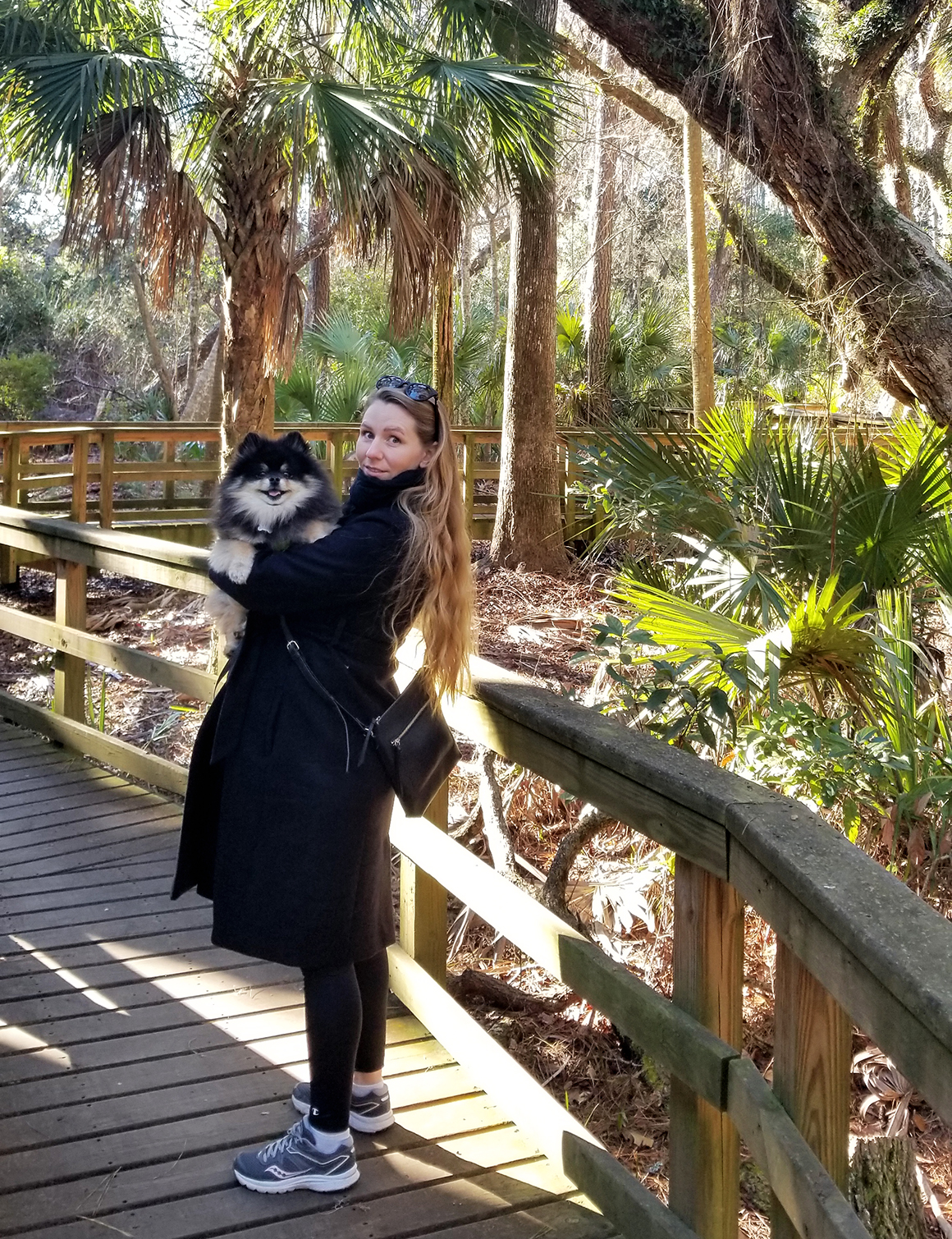 I don't like golf, but if I would ever try I'd like it to be at a place like this.
Fun fact; in 2010, I was a caddie at a celebrity golf thing that was broadcast on TV in Sweden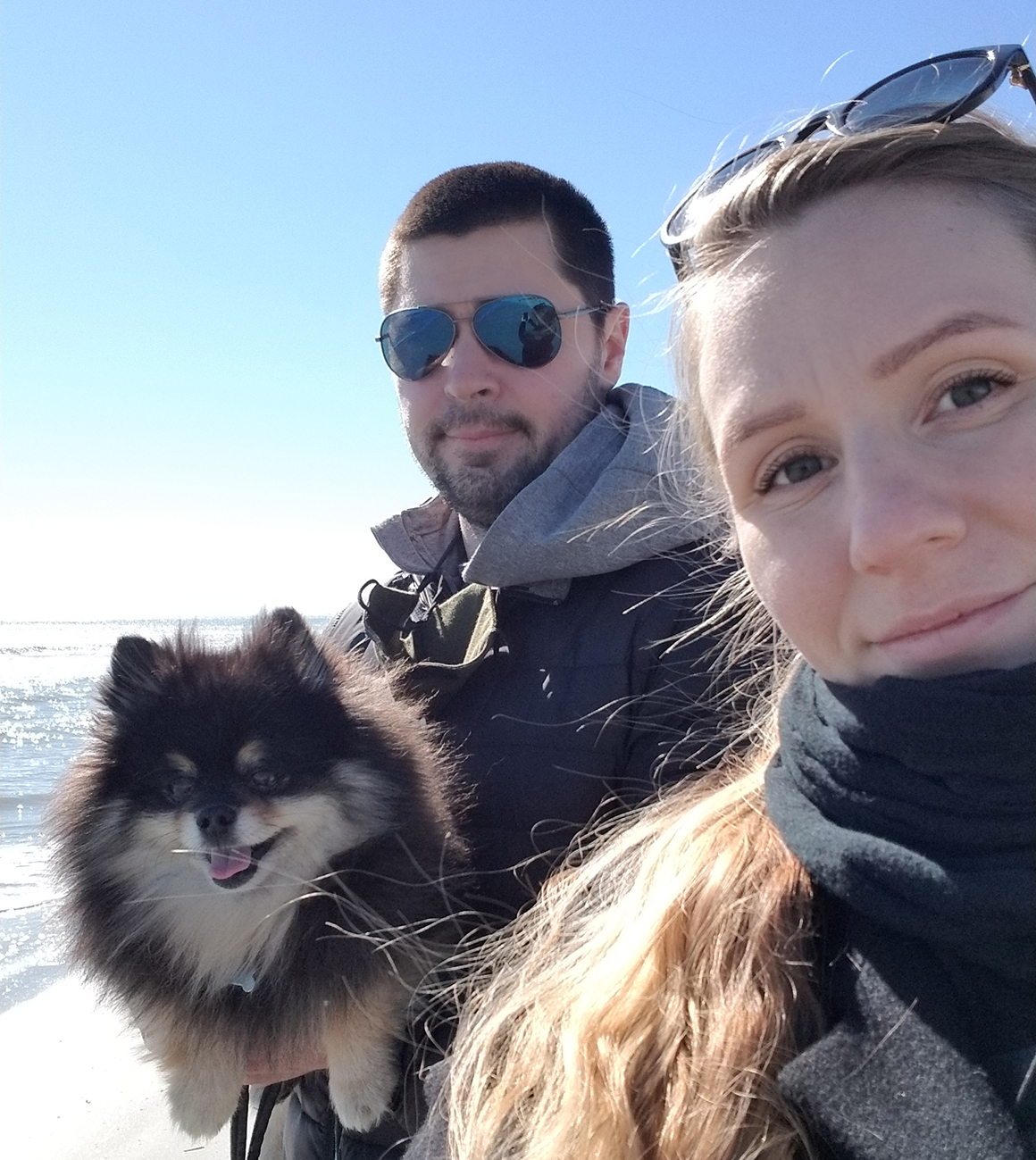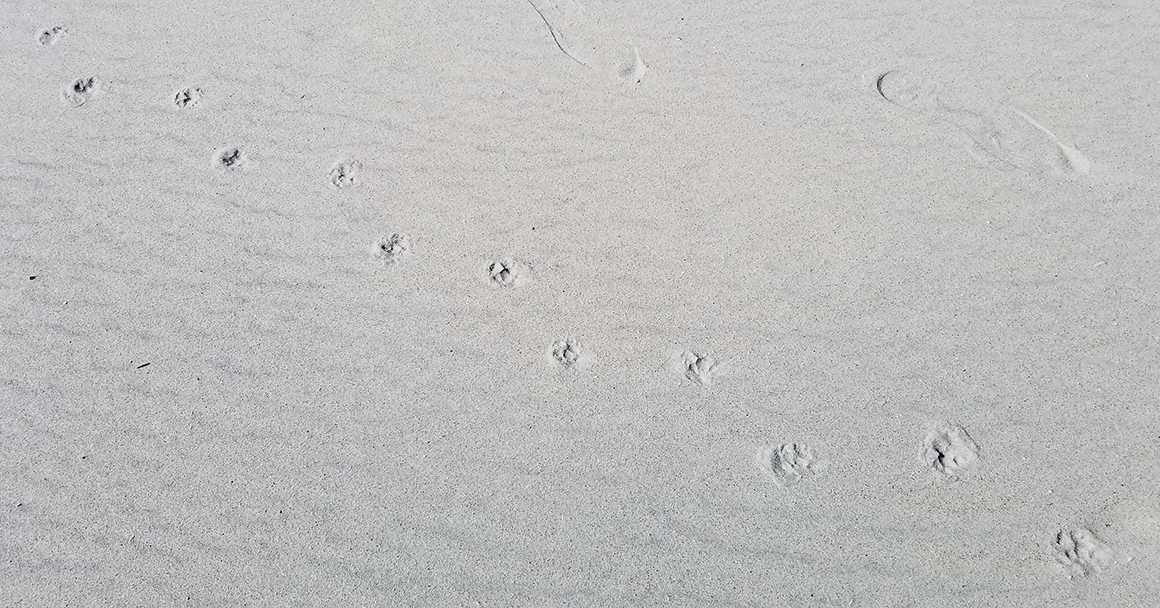 Thor's pawprints in the sand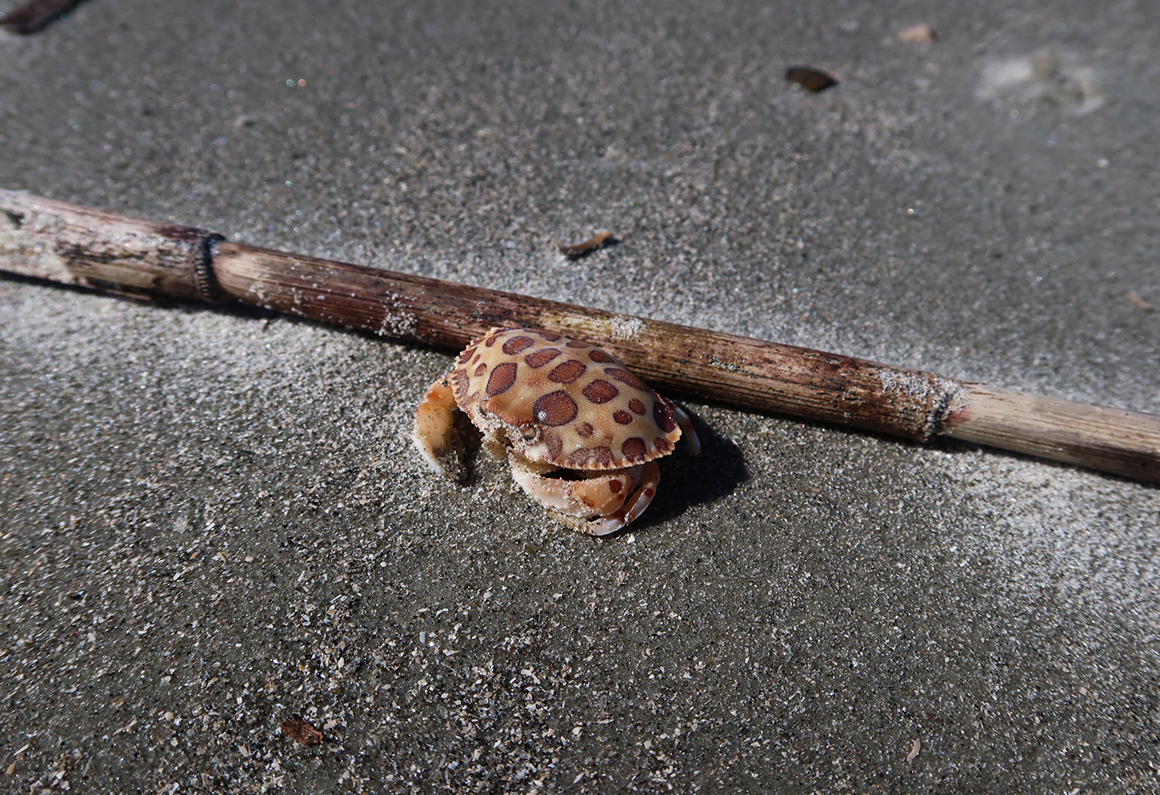 This giraffe crab was not much bigger than a guitar pick, so cute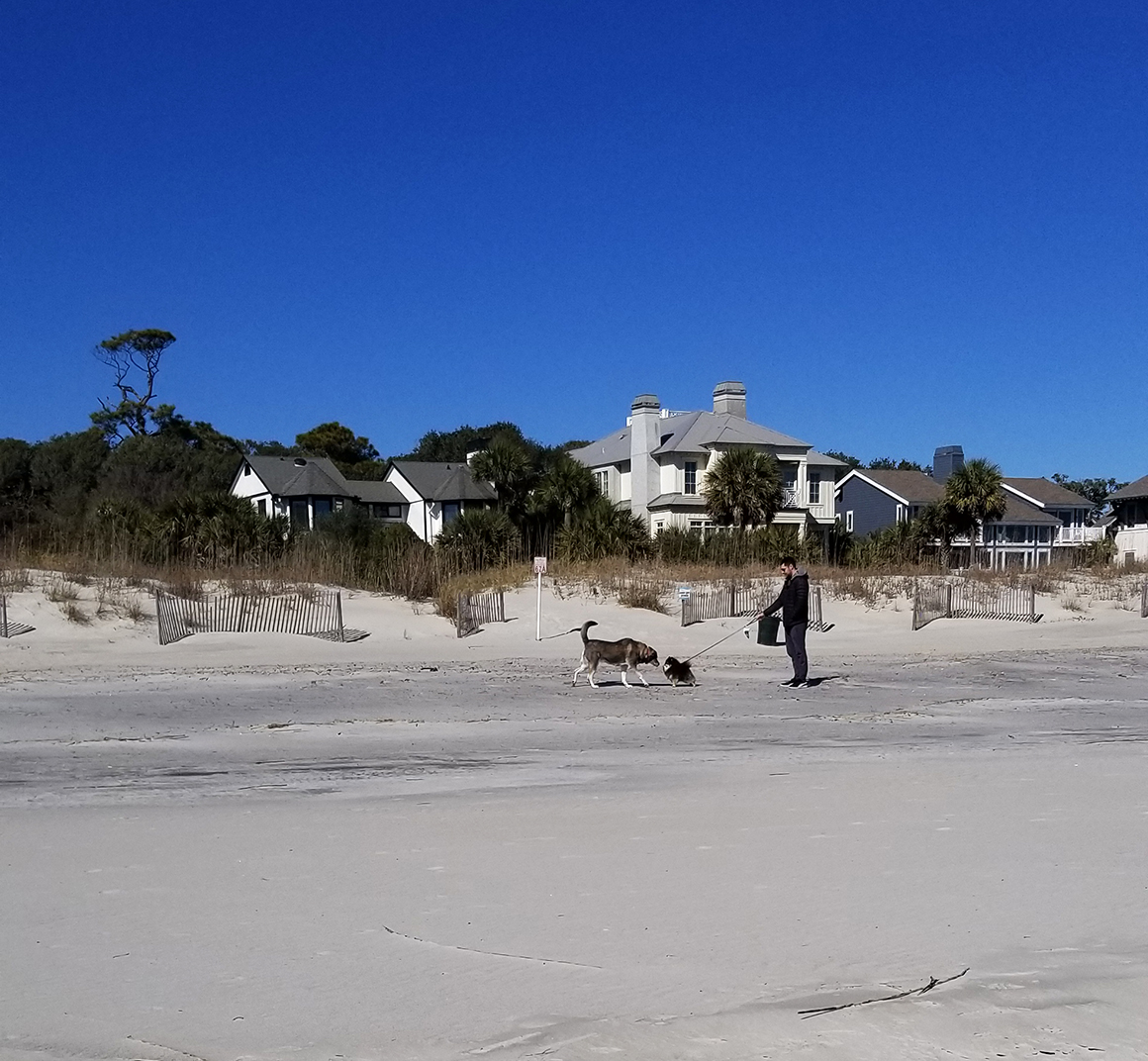 Thor made friends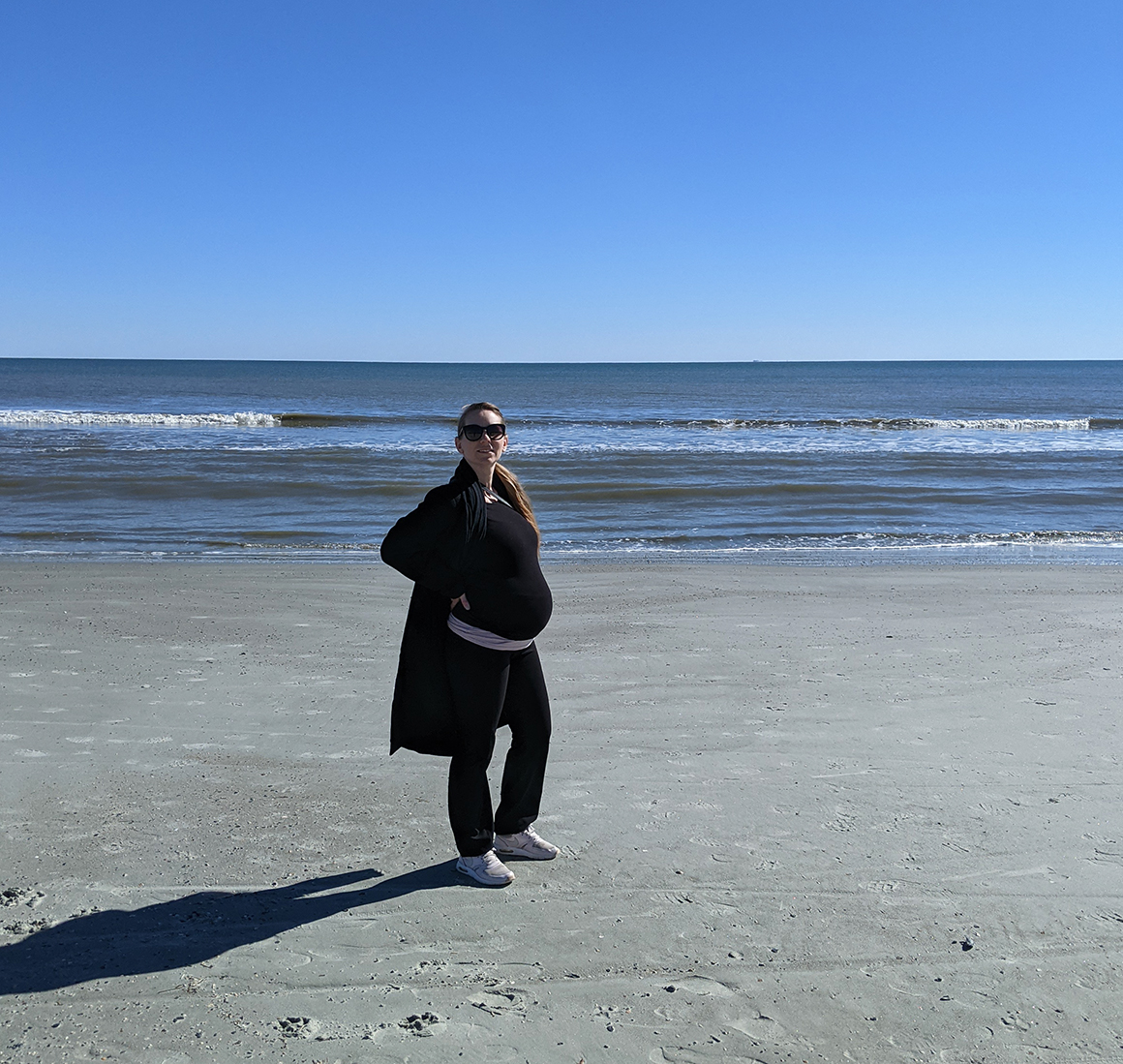 Jimmy enjoyed our vacation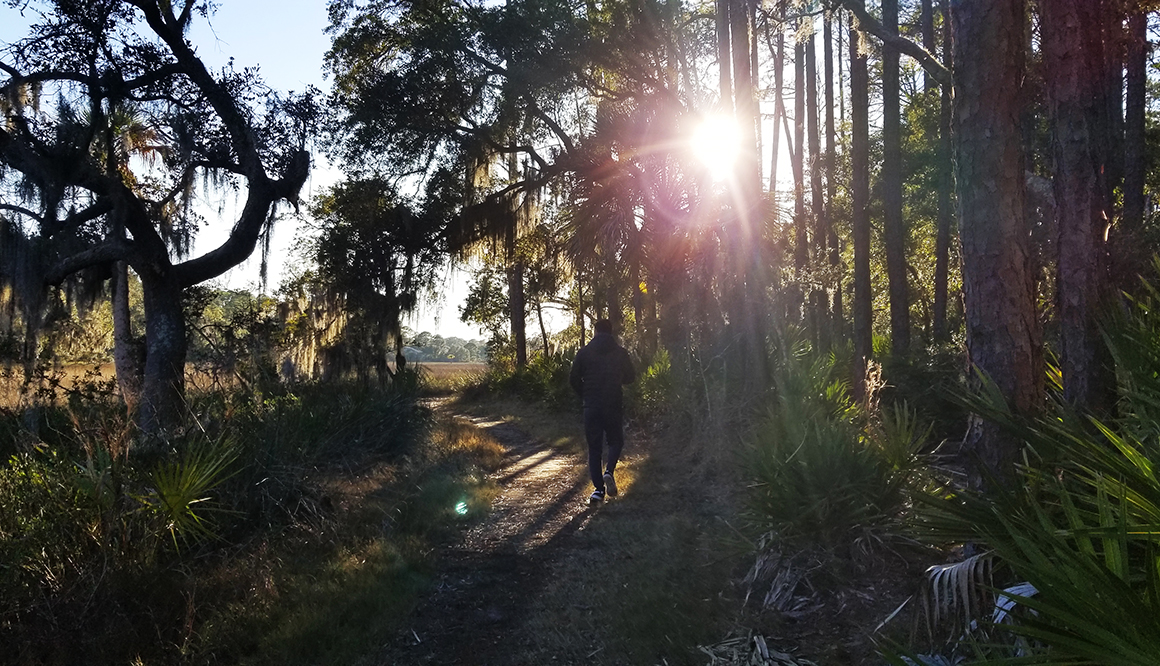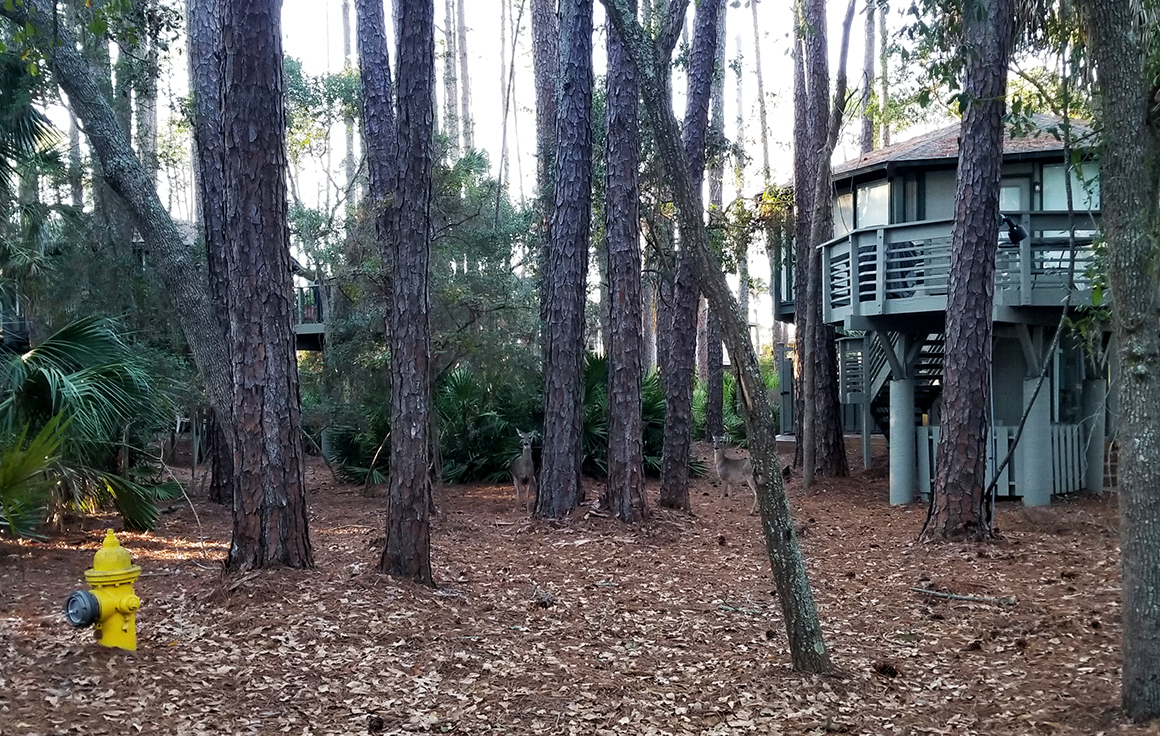 At night, we watched a movie on Netflix
(yes, I took this photo because it was a cute moment 🙂 )