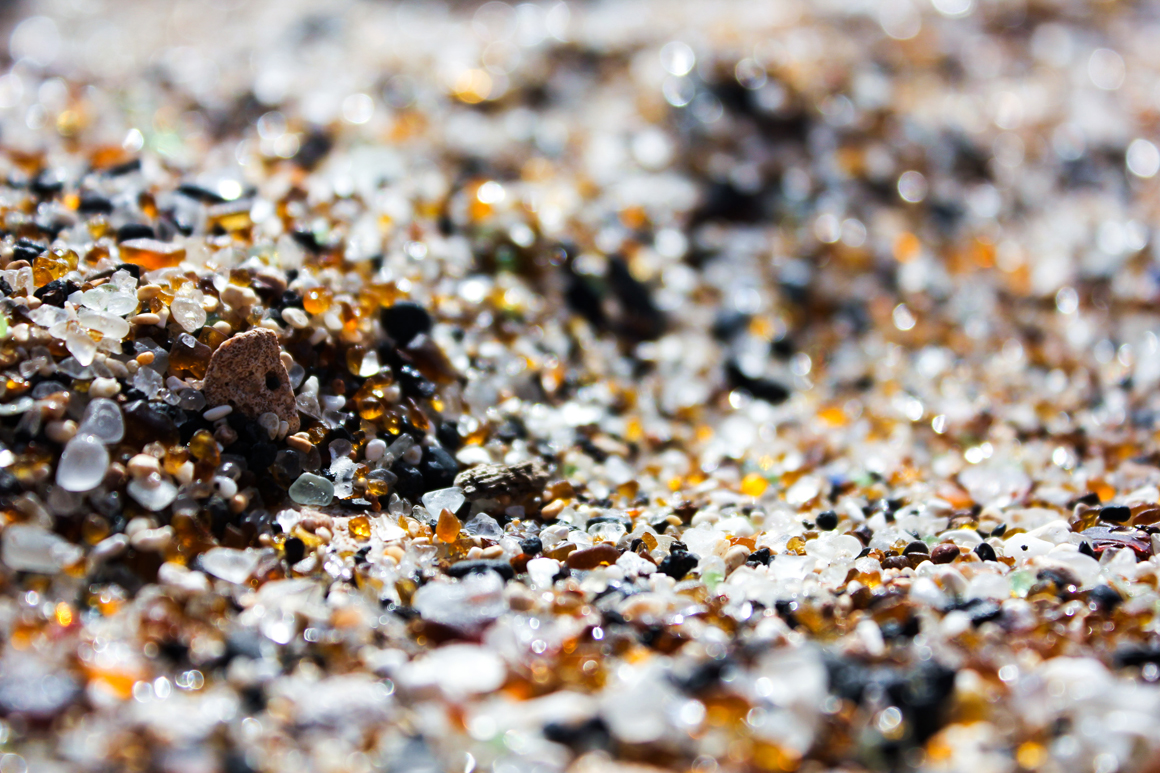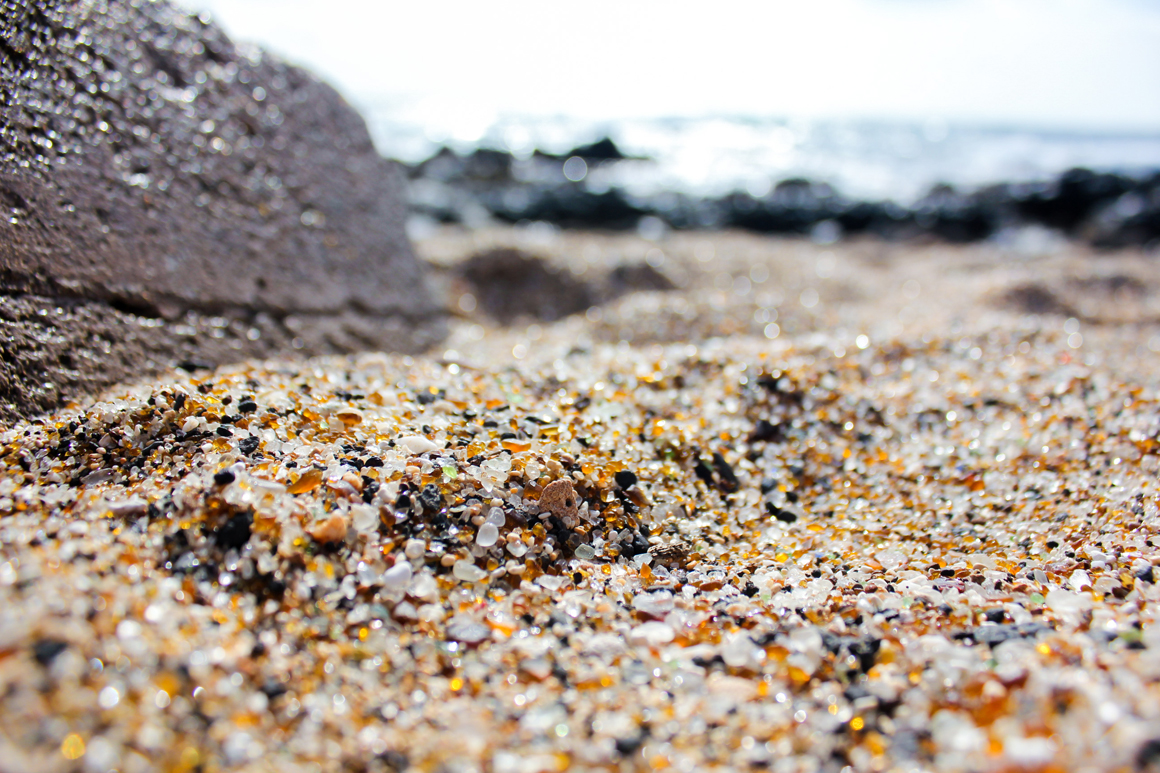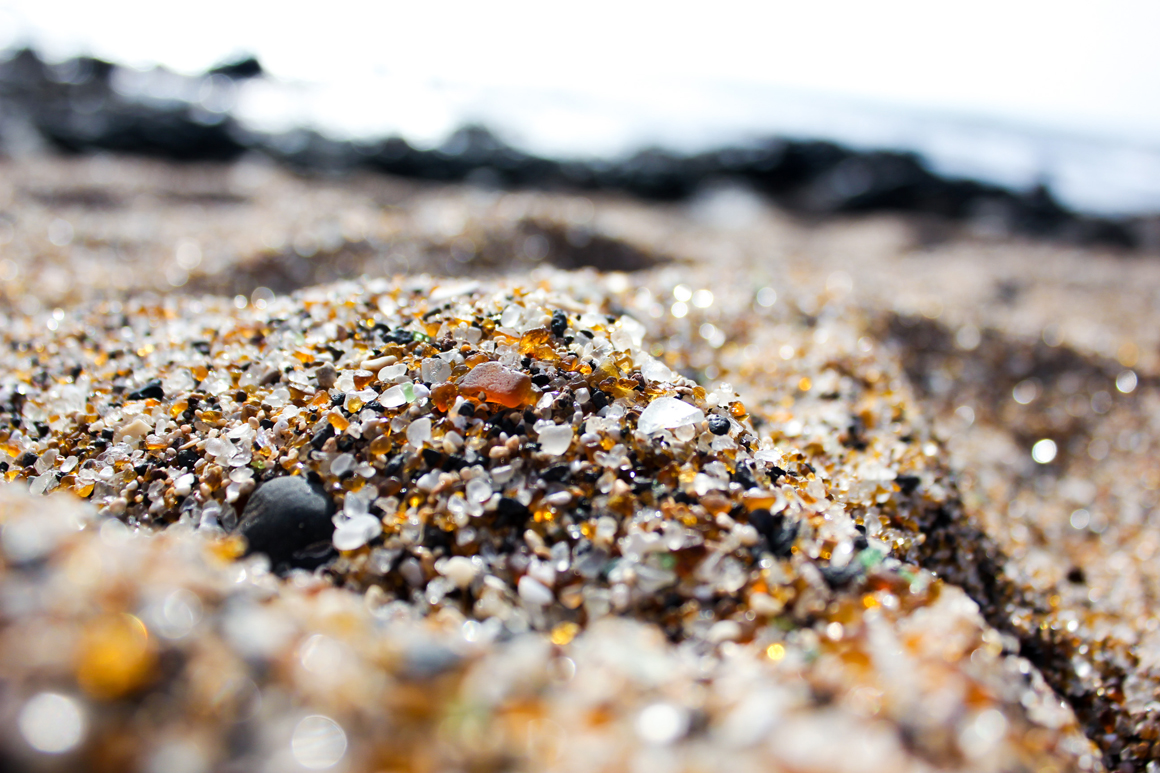 Before our trip to Kauai, I searched online for special things not to miss on our vacation. In a way I don't like to look too much into things, cause I like to find and explore on my own and looking at pictures or hearing peoples stories kinda ruins that a bit. But, I also don't want to miss something really cool, so I listen to the stories and I do some research:) 
One thing that I had read about was the "Glass Beach in Hanapepe". I saw a few pictures of it and it looked so cool so we went to find it. I had read somewhere that it was located by the Salt Pond Park, but it's actually more hidden behind an industrial area more east of the Salt Pond. There are no signs to this beach and guide books doesn't mention it. On the way back from Polihale State Park, I searched around online and eventually found it, typed it in on google maps that guided us to the location. 
For some reason I thought it was going to be bigger pieces of glass, but they were tiny. The whole beach is formed by pieces of old glass bottles. It looks like a rocky beach but when you take a closer look at the "sand/rocks" it is clear, green, brown, yellow and blue glass pieces. Very cool to look at up close, less impressive first impression. I'm still very happy that I got to see this.