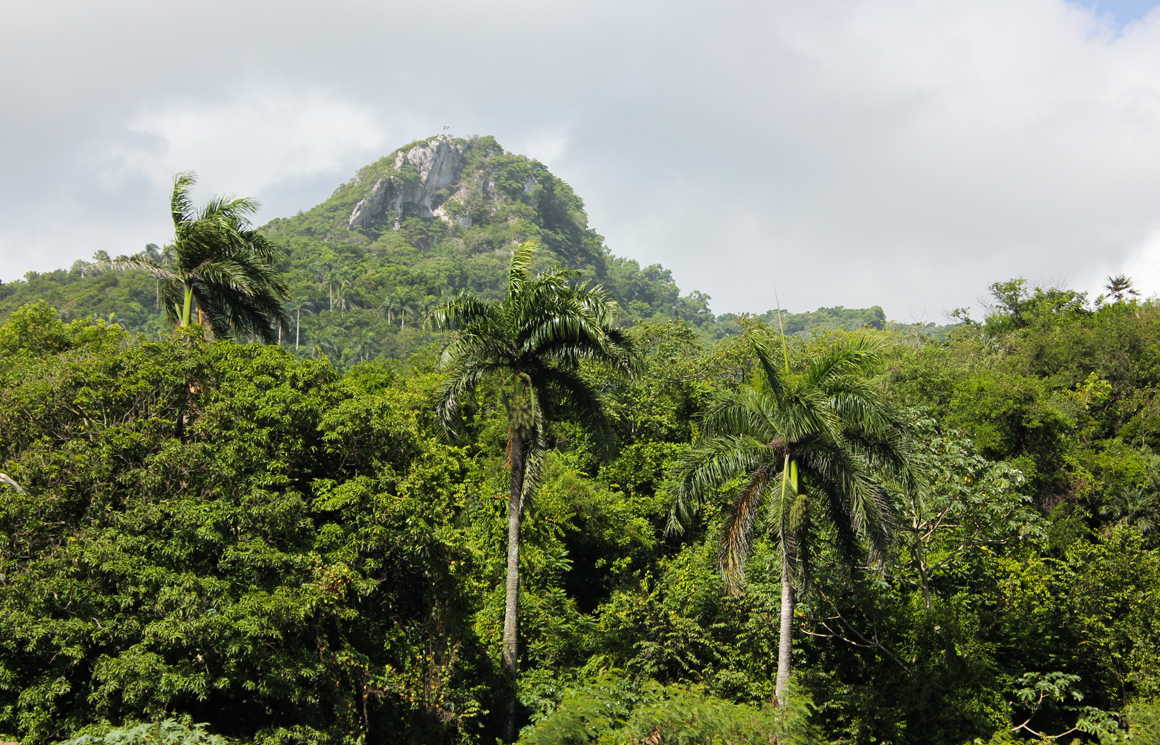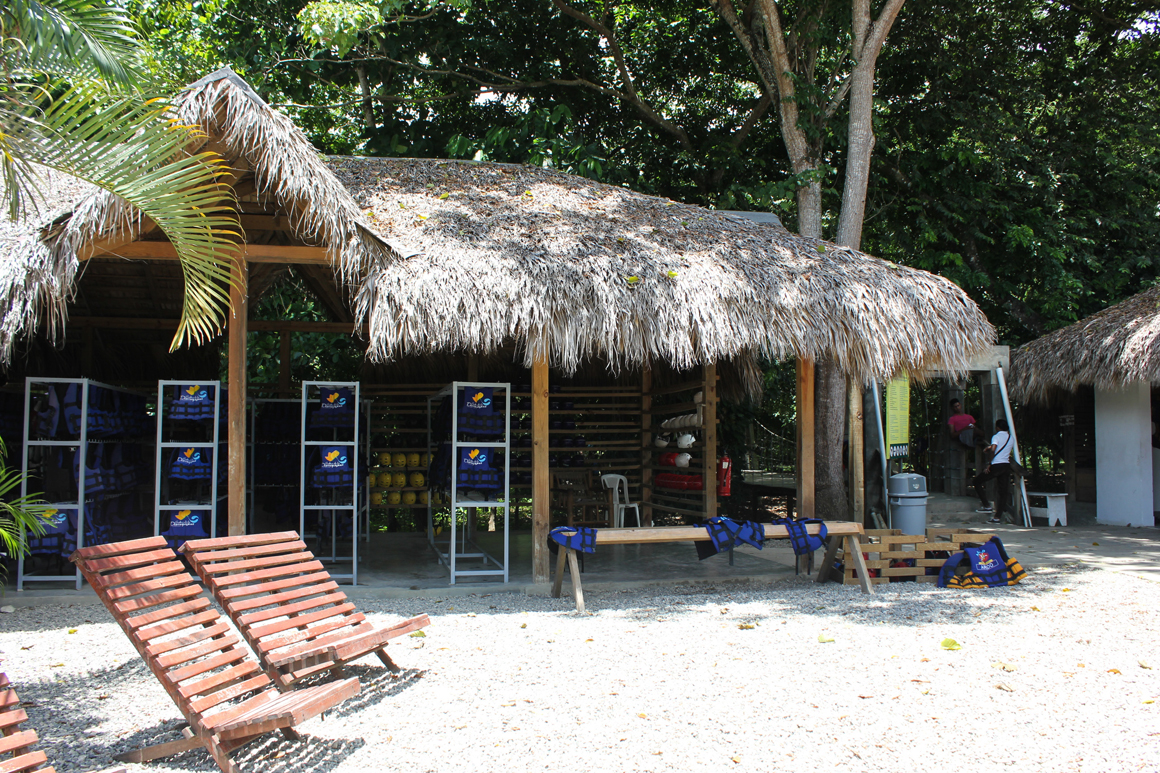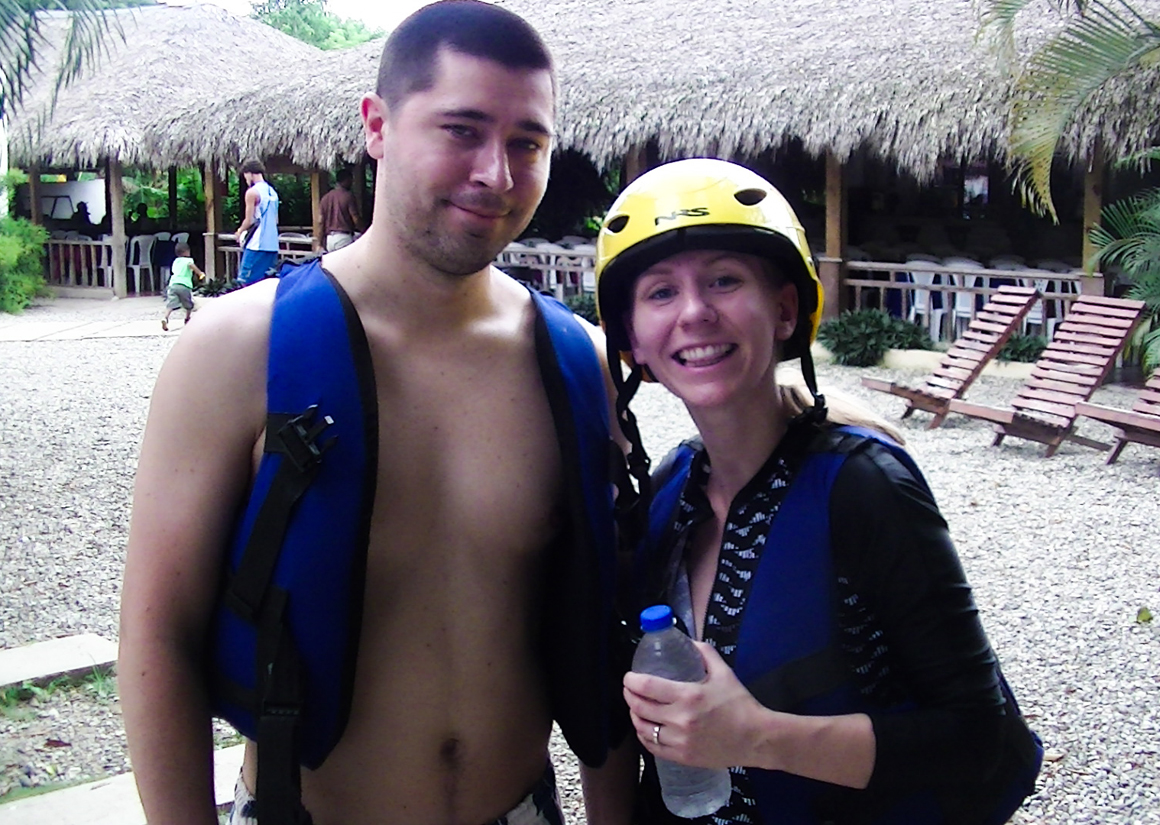 Ready for a hike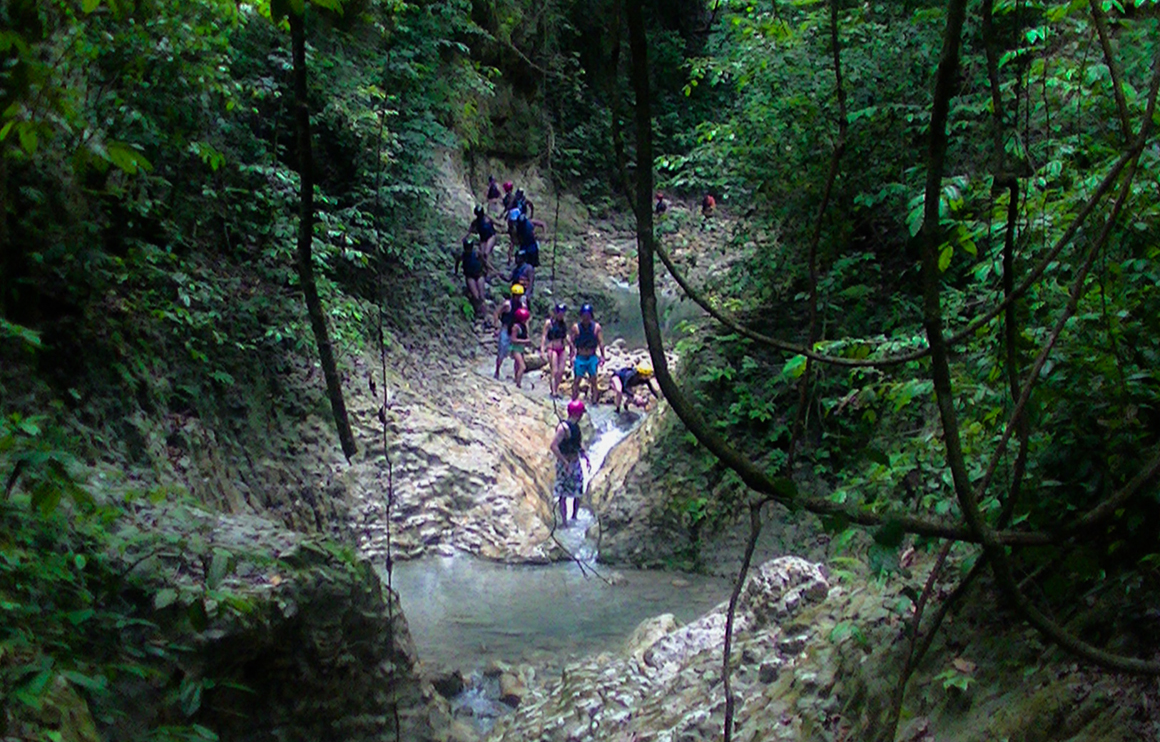 Jim and I in the front
It was very beautiful and very powerful
to look up when you were in between

It was actually pretty deep here, I couldn't touch the bottom,
we are both holding ourselves up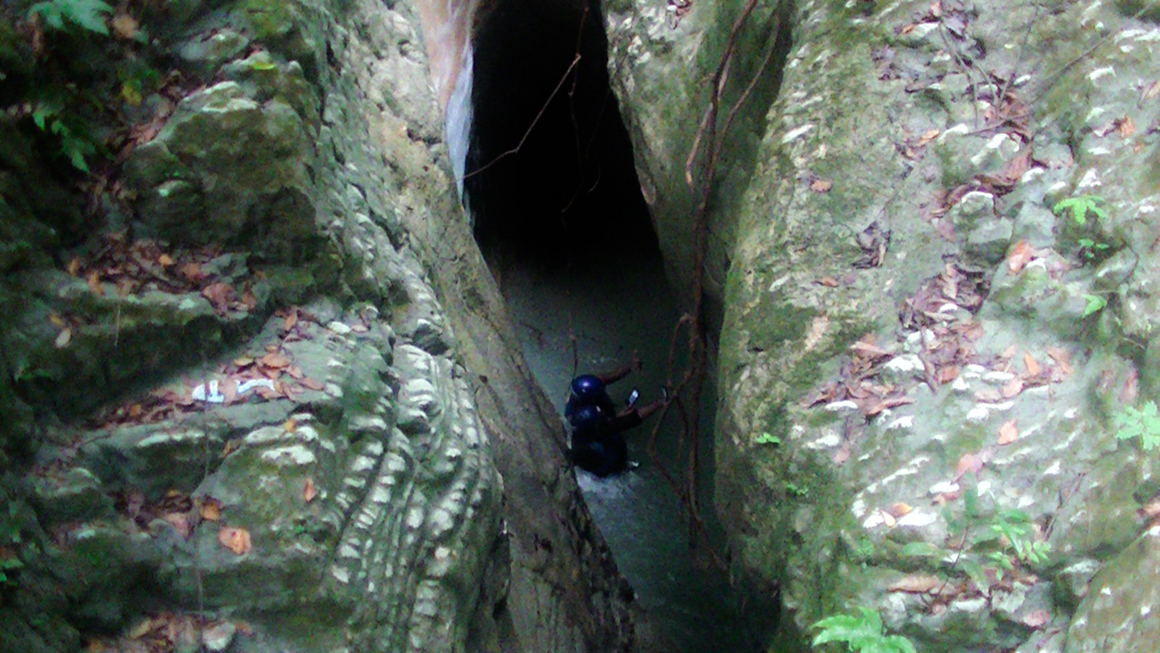 Hahaha, I love our facial expressions:)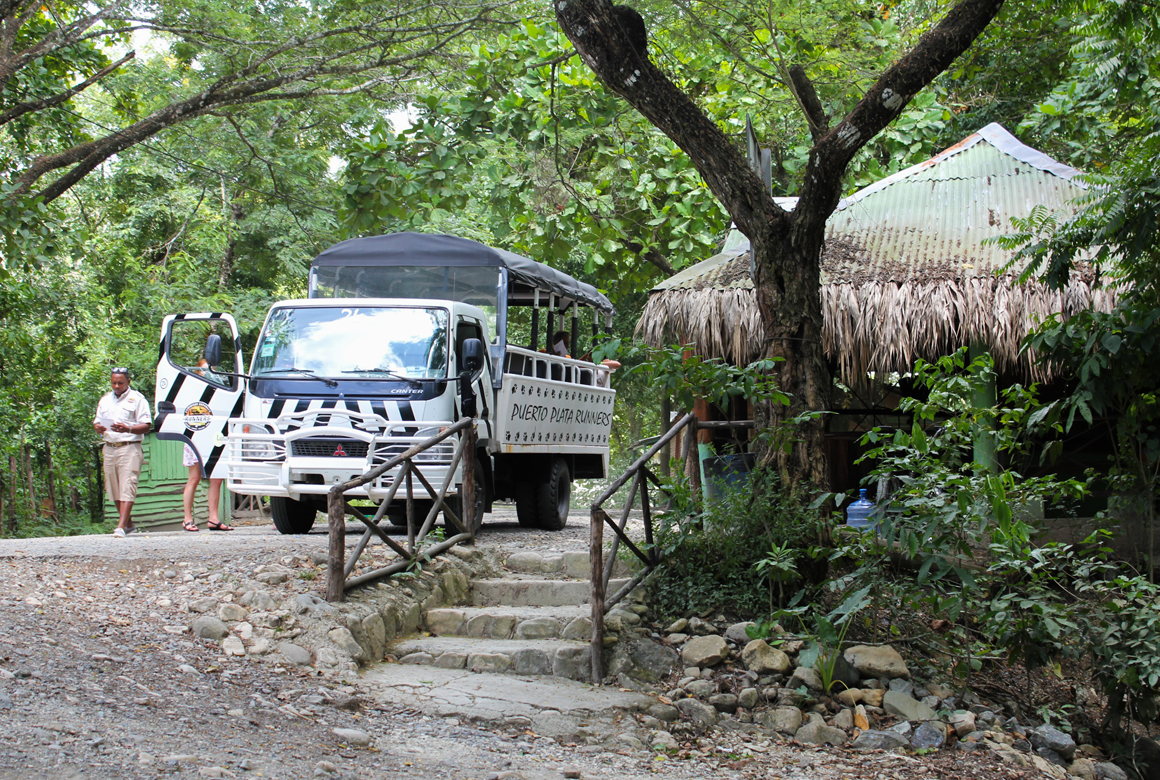 My birthday was the only day we could go on the one adventure that we had decided on before our vacation in Dominican Republic. So we woke up early, had some breakfast and got picked up by a car. We were the only ones from Cabarete, so we sat there alone for a half hour looking at the nature of DR. After we had picked up people from two other hotels in Puerto Plata, we were finally on our way to the 27 waterfalls of Rio Damajaqua.
There was a 25 minute walk up the mountain. Jim and I could probably do it in half, we just kept waiting for people, but it was nice to walk in the jungle so I didn't mind. We had chosen the bigger package of sliding and jumping down 12 waterfalls. The water wasn't that high this day so some falls we had to just slide instead of jump down. I thought this was a perfect activity for turning 30. The last waterfall had a bigger slide that we all went down and then you could choose to climb up again and jump straight down. I was the first one to do this and let me tell you that I was actually a bit scared. Good scared. Adrenaline pumping scared. If I have decided on something, then I'm gonna do it. Some people backed out but that is just not an option for me. I took some deep breaths and then just stepped off the cliff.
I have to say that I am proud of Jim and myself. It wasn't a scary experience overall, it wasn't the craziest adventure, but still, a lot of people would be scared to do this or they just don't have the health for it. So, I am proud of us. We had fun!

The two photos on the top and the two bottom ones are taken by me with my cameras, but the photos from the waterfalls is taken by our groups "paparazzi" with not the greatest camera, as you can see. I have tried to make them look better though, but that was hard. We got a cd with 200 pictures but none of the photos was of us two. He must have given us the wrong copy, so I have been emailing back and forth with the company and finally got some pictures of us. I don't care that much about the pictures, it's the experience itself that you want to remember, but since it was my 30th birthday, I wanted to have at least one photo of us doing this and we don't have any photos of our own from the waterfalls.