One day on our trip to St Lucia, we decided to book a taxi through the company, Real St Lucia Tours, that we booked to pick us up at the airport. A friendly guy came right on time and drove us down to the Piton mountains. It took about 1.5 hour from our hotel to drive to Soufriere. There we got introduced to our guide Stanley, a 53 year old Rastafarian, skinny man in very good shape who had climbed up and down the mountain for 14 years, sometimes twice a day. He was a fun dude. Most of the things he said was probably just random blabber and not true, but it was fun.
We started our Gros Piton hike with a lot of confidence. We were told that healthy people make it to the top and down in about 4 hours and that most people don't actually make it to the top. Stanley told us about a heavy woman that wouldn't give up and made it to the top in 8 hours! And then she had to go down too. When we had walked about a third of the hike we met a man who had given up before halfway. Stanley had a whole speech to this man about losing weight, hahaha. 
The mountain isn't that tall. We have been up the Vesuvius mountain in Italy which is almost twice the height so we thought this would be easy. O.M.G! The hike requires actual climbing too. Large steps on rocks straight up. My hamstrings and knees were really tired and ached right before the top, but I had a lot of energy still. Jim was kinda dying:) But he also carried a backpack with 2 liter water, I only had my camera bag. 
We finally made it to the top. Beautiful view! Totally worth the hike up there. We took some photos, ate bananas and saw the rain coming toward us. I had energy left and didn't want to sit down and get tired, so I told the other two to get moving. Oh man, the hike down was horrible. Going down is supposed to be the easy part of the hike and should take less time. But my short legs just couldn't do it. The guys were way ahead of me. I had to lean on every single thing I found and sometimes slide down the rocks cause my knees couldn't handle it. 
When we had about 5 more minutes to the end, it started to pour down on us. We then met another couple that was going up. I'm very curious if they made it up. Wet rocks can't be easy. 
I'm very proud of my husband and myself. We made it to the top and back down in 3 hours and 15 minutes! And we thought we were slow. I think that's pretty awesome! The next day, when we went on another adventure, our legs were very sore. And the day after that, I could not walk…at all, haha.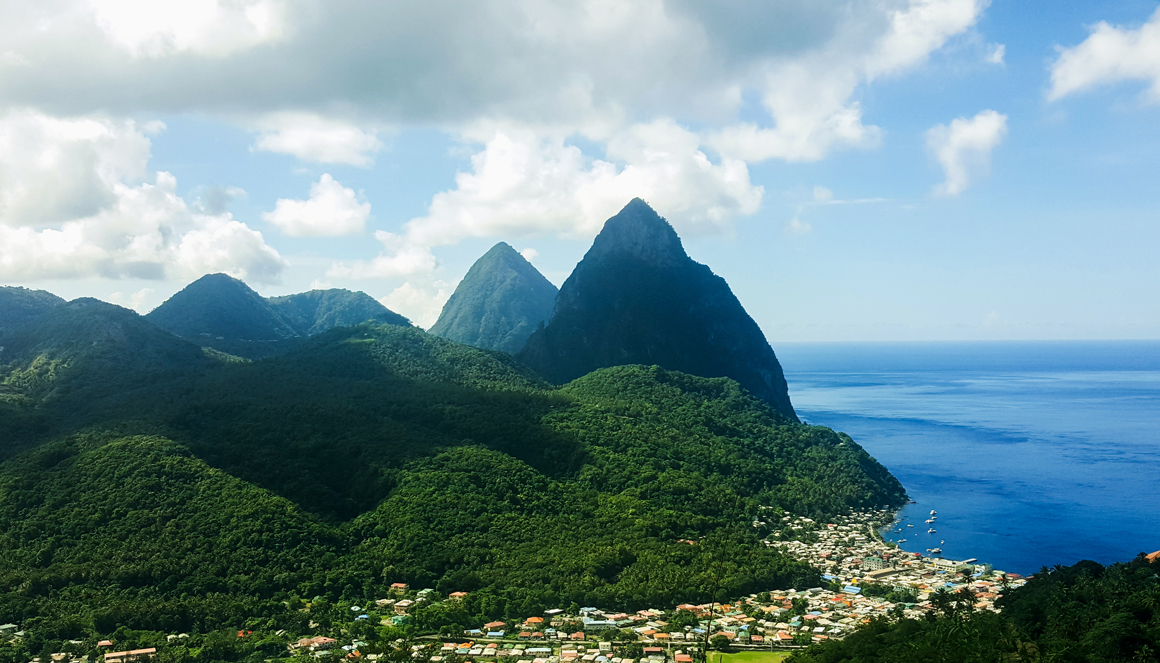 The view from our drive to the mountains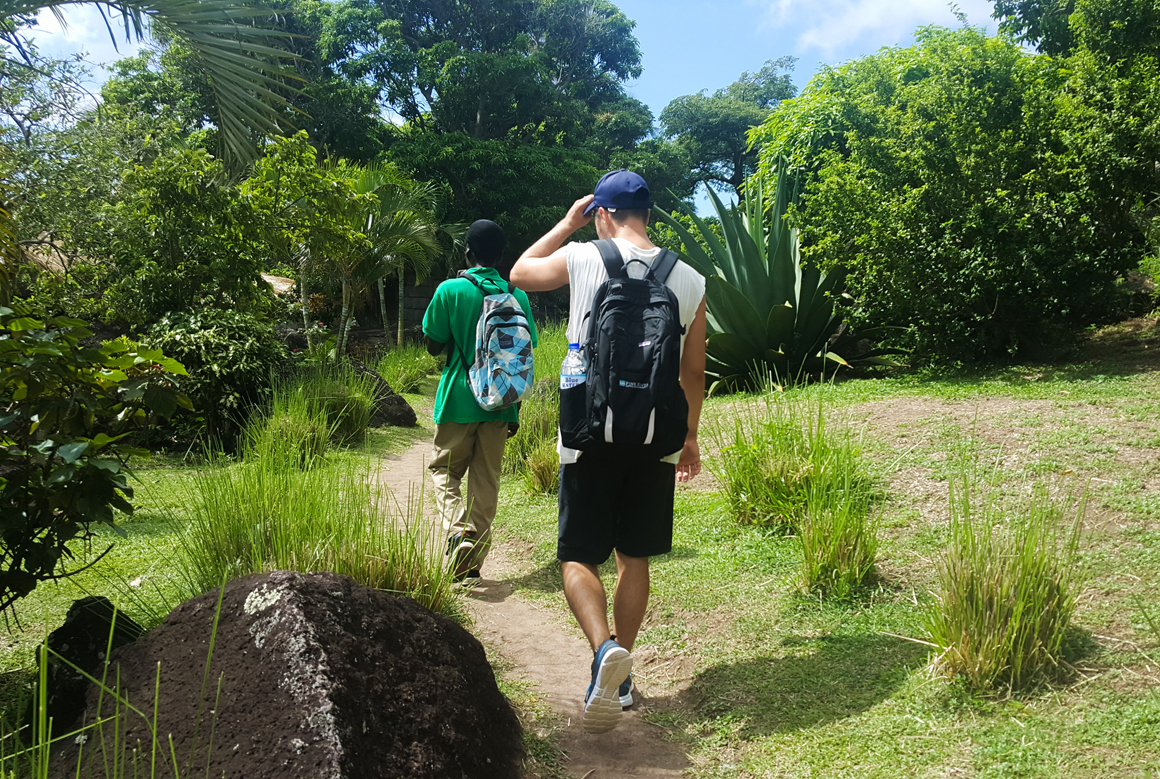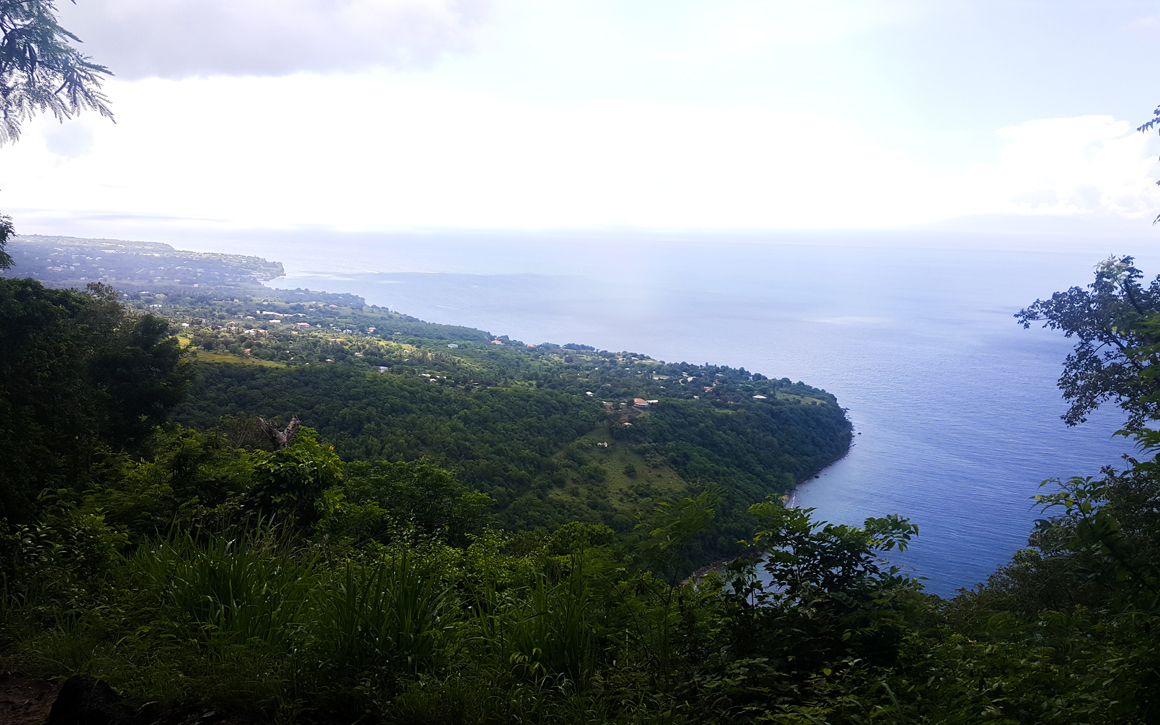 View from the first stop, about a third of the hike
(The top photo in this post is from halfway up)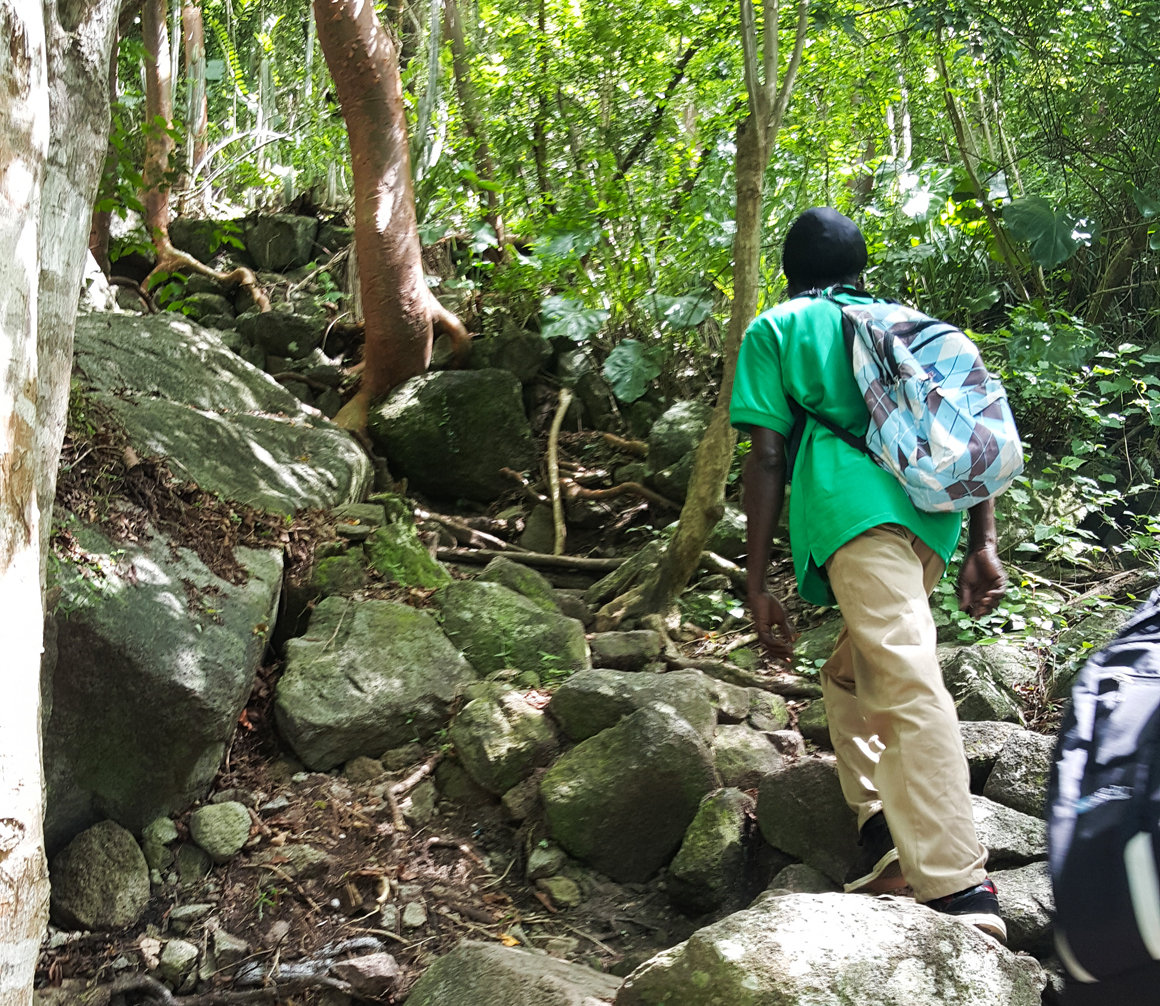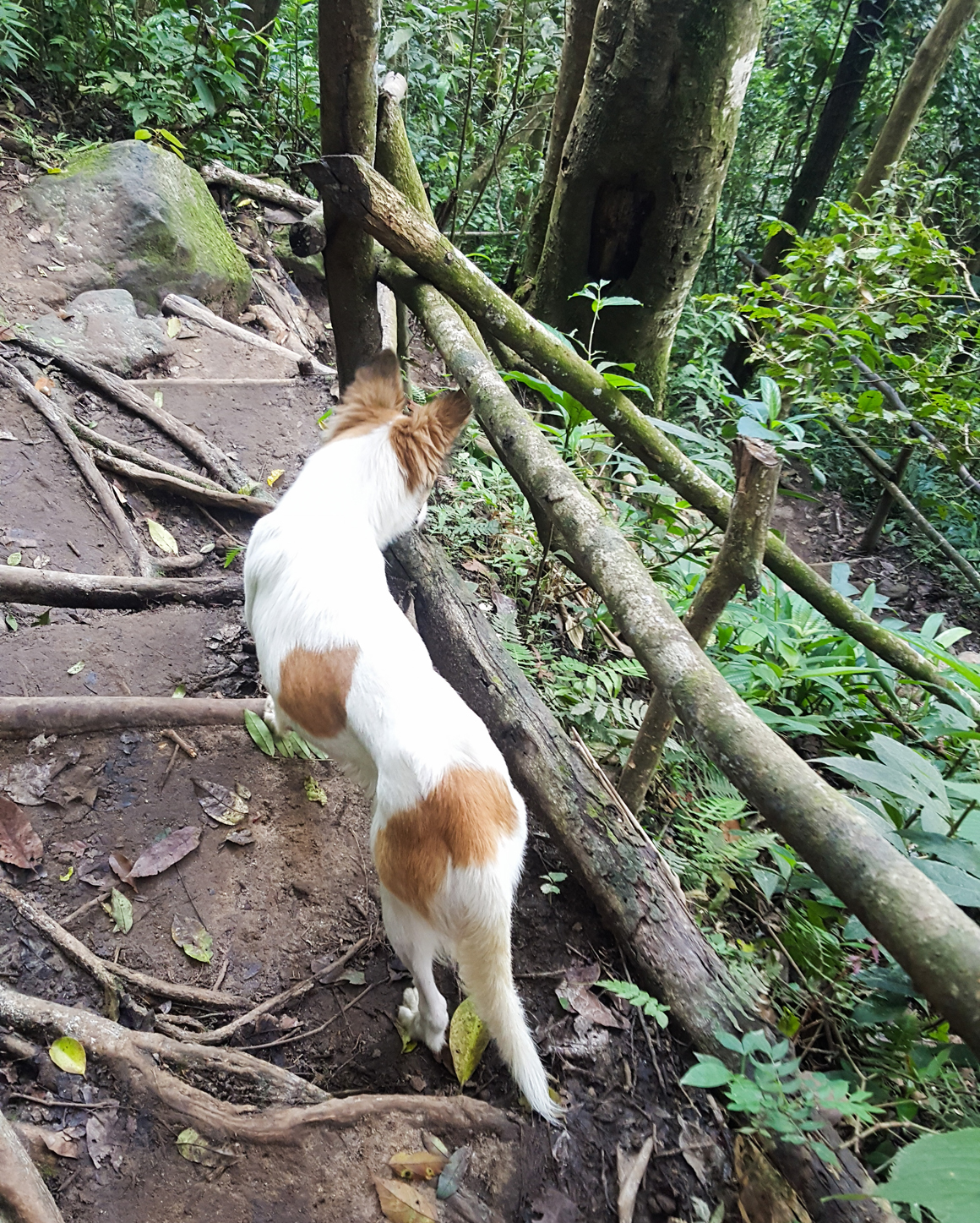 Near the top we met two dogs that was on their way down.
Apparently they go up and down all the time.

Our clothes were soaked in sweat!
(and Stanley was dry, haha)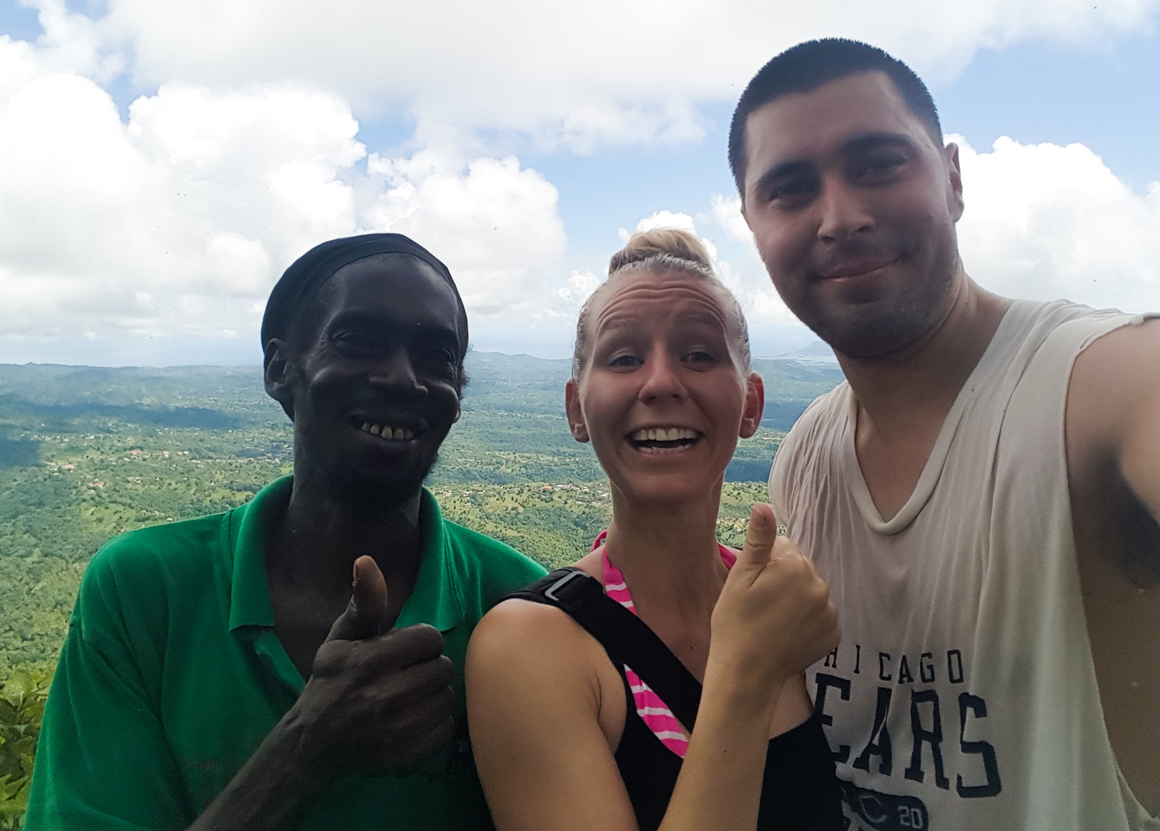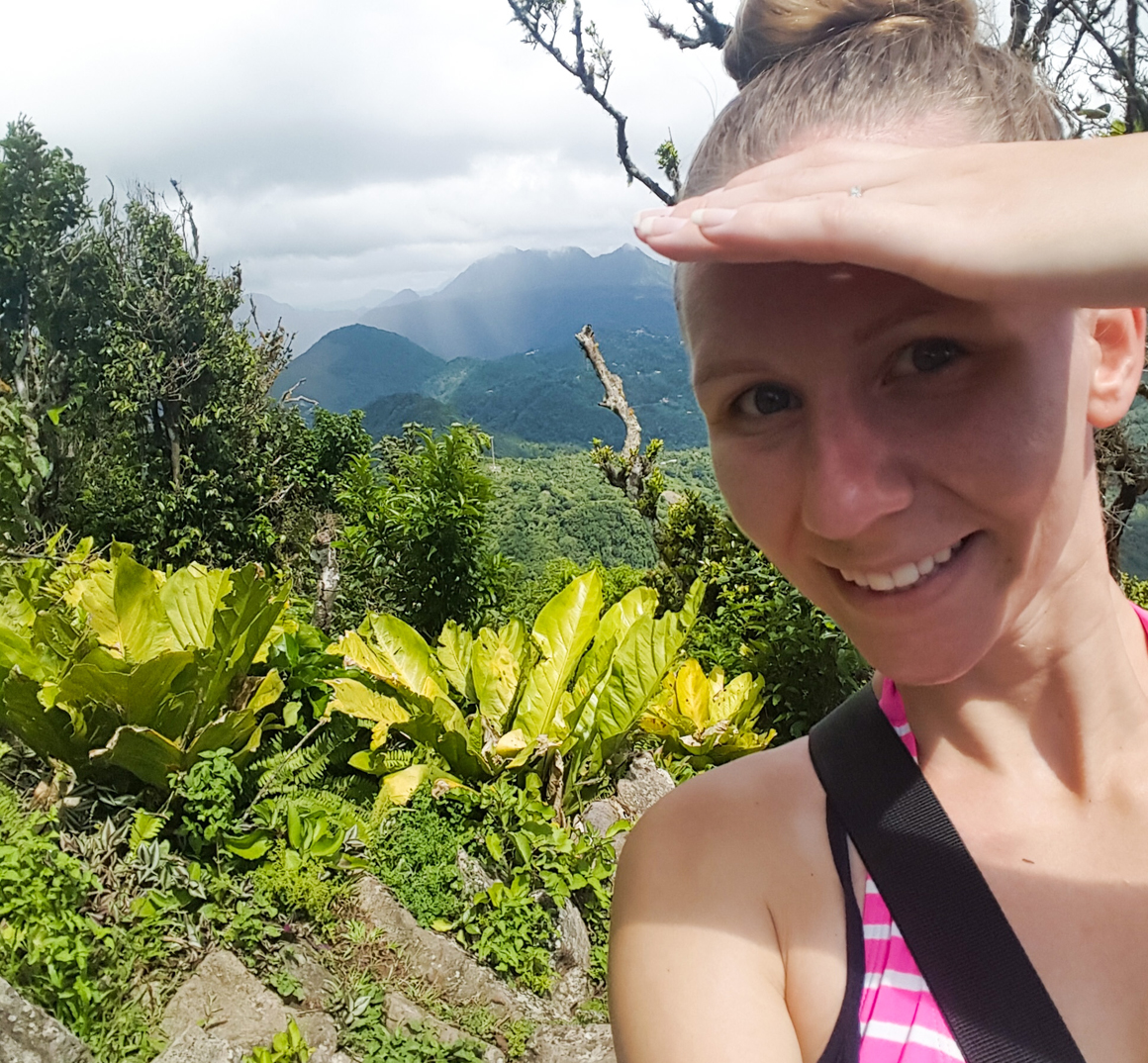 The rain is coming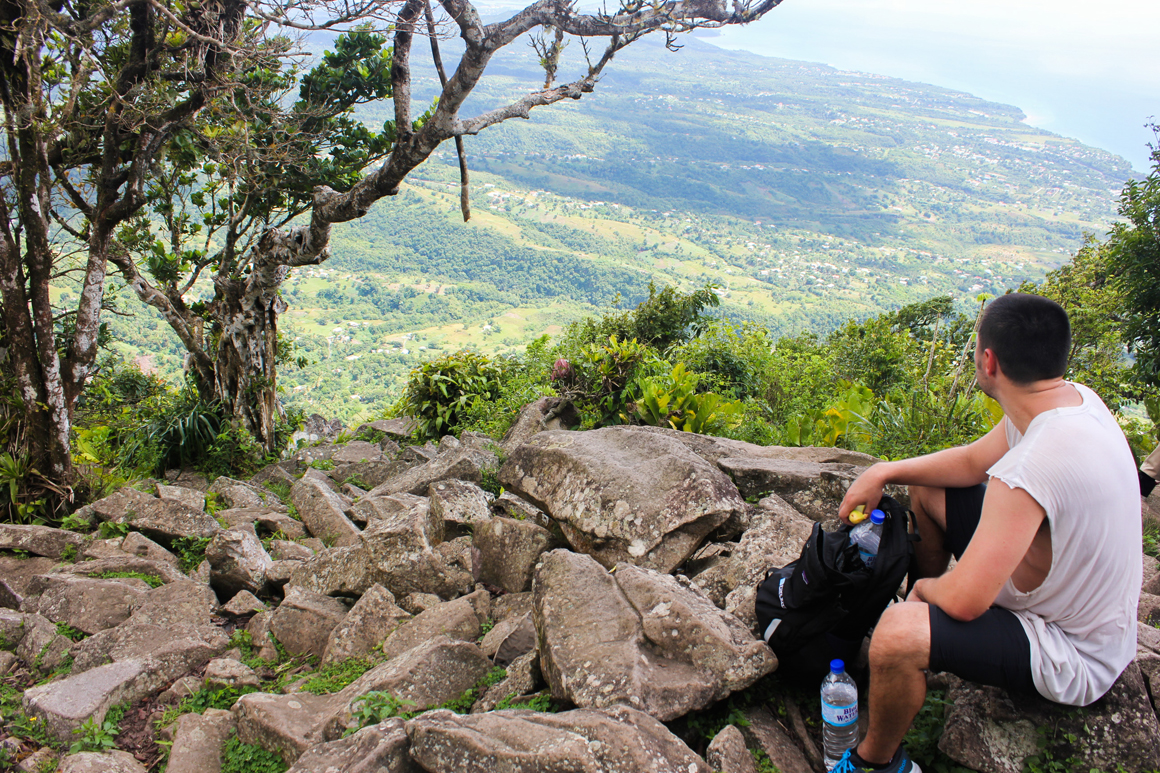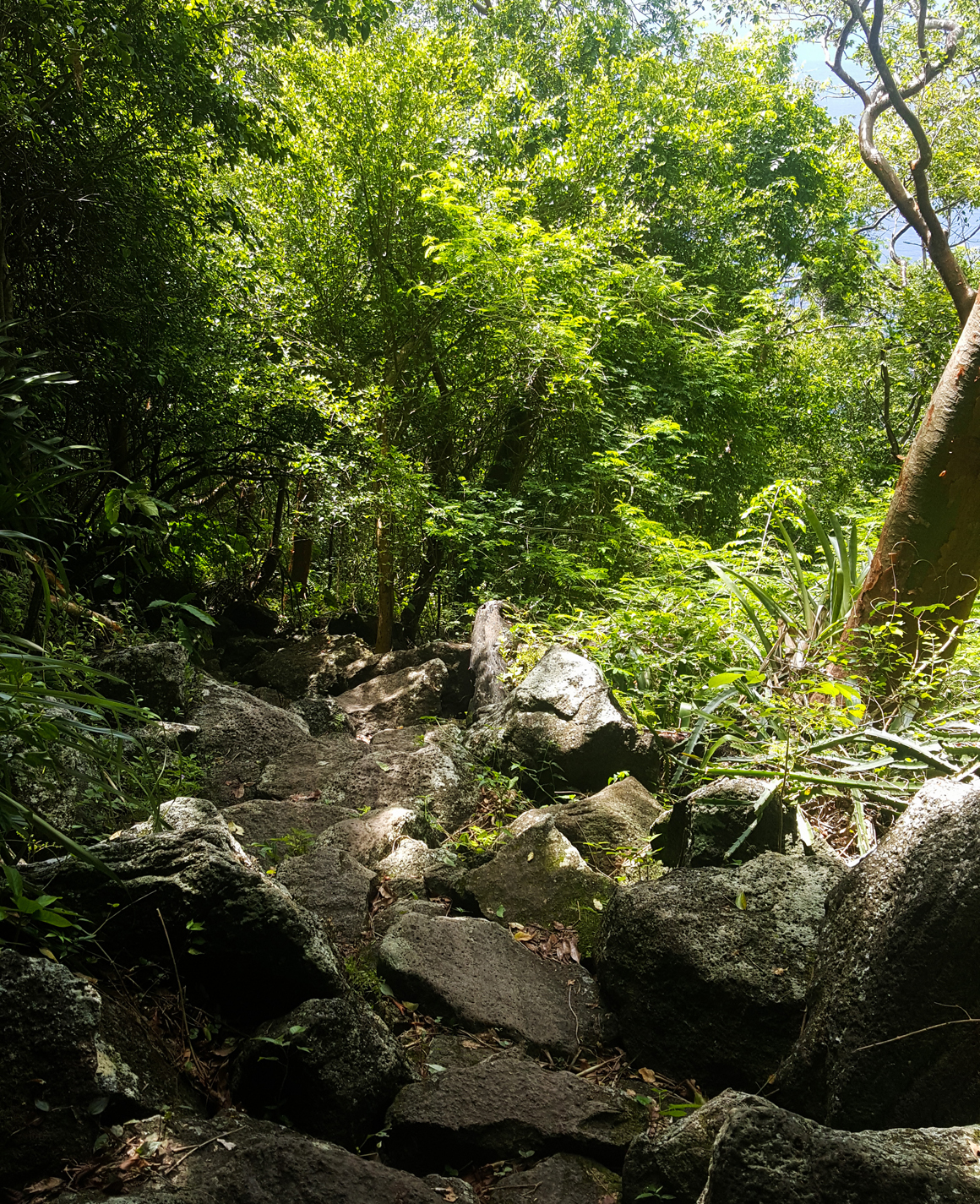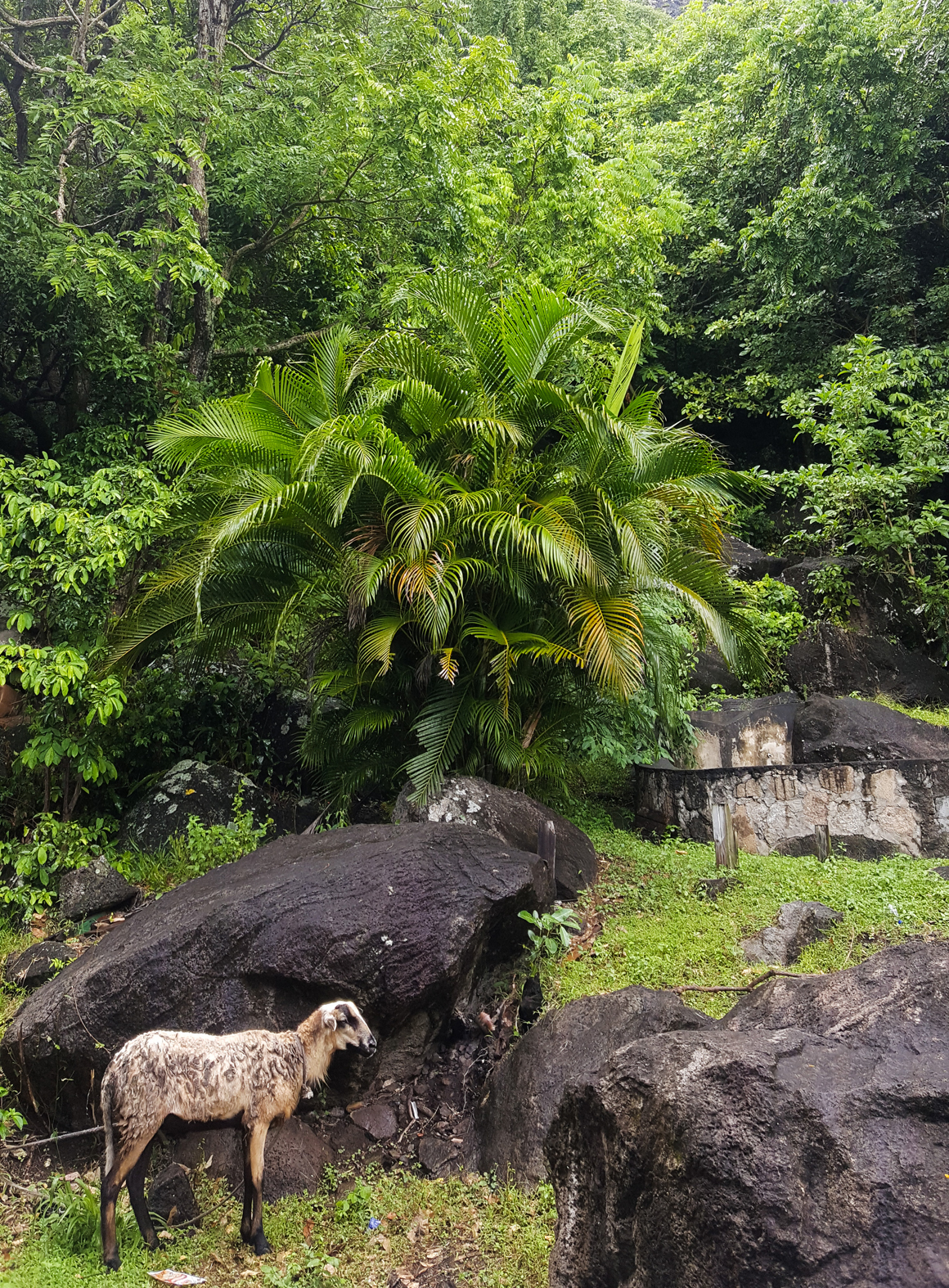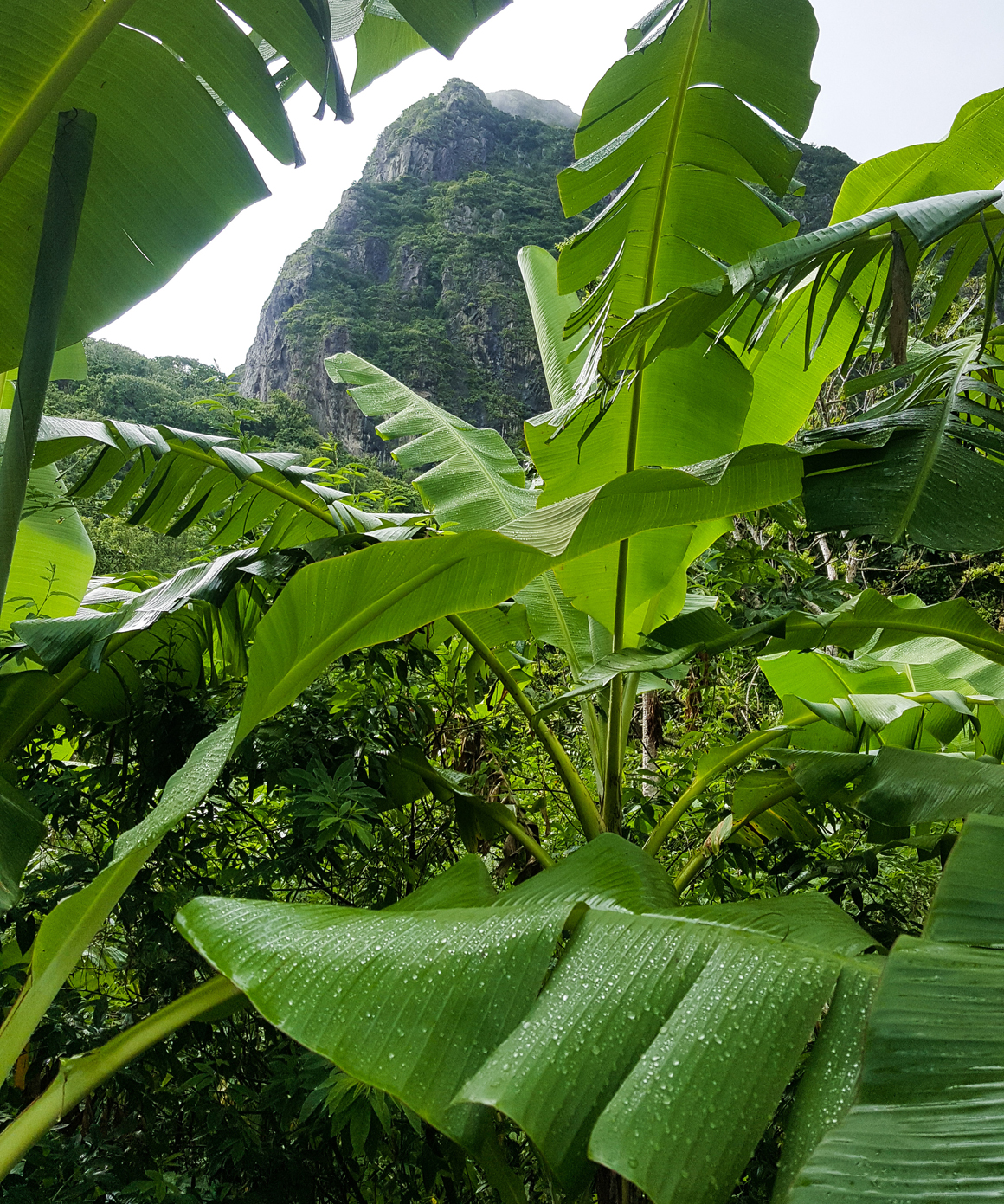 Finally back down, starring at the mountain we just climed
Two videos. Let them load fully before watching: