March 21, 2019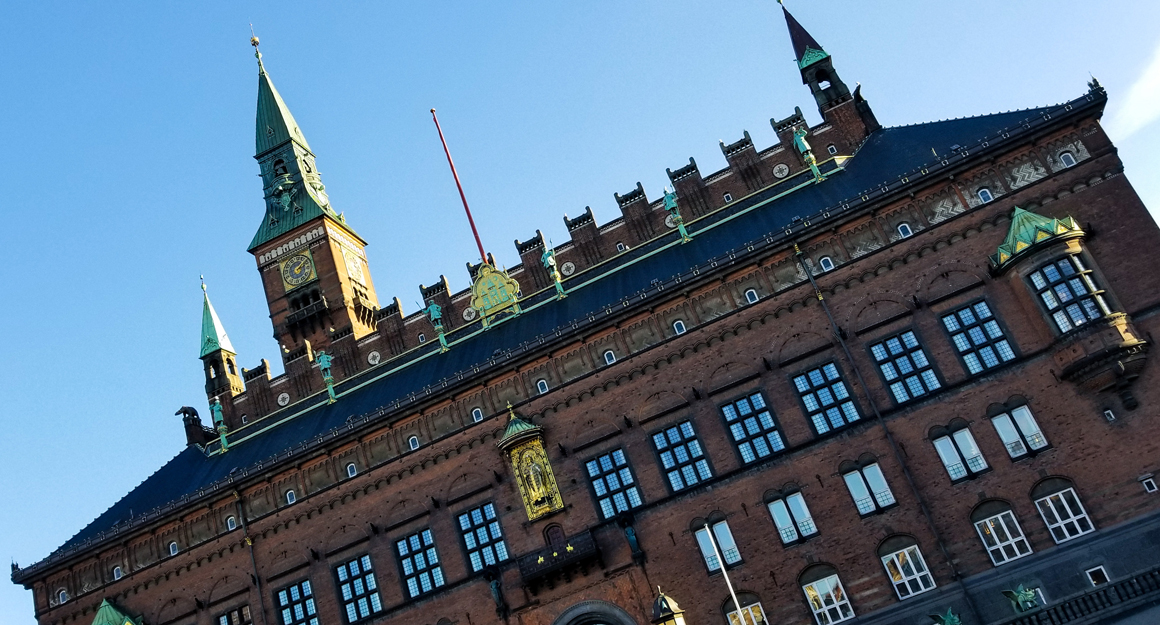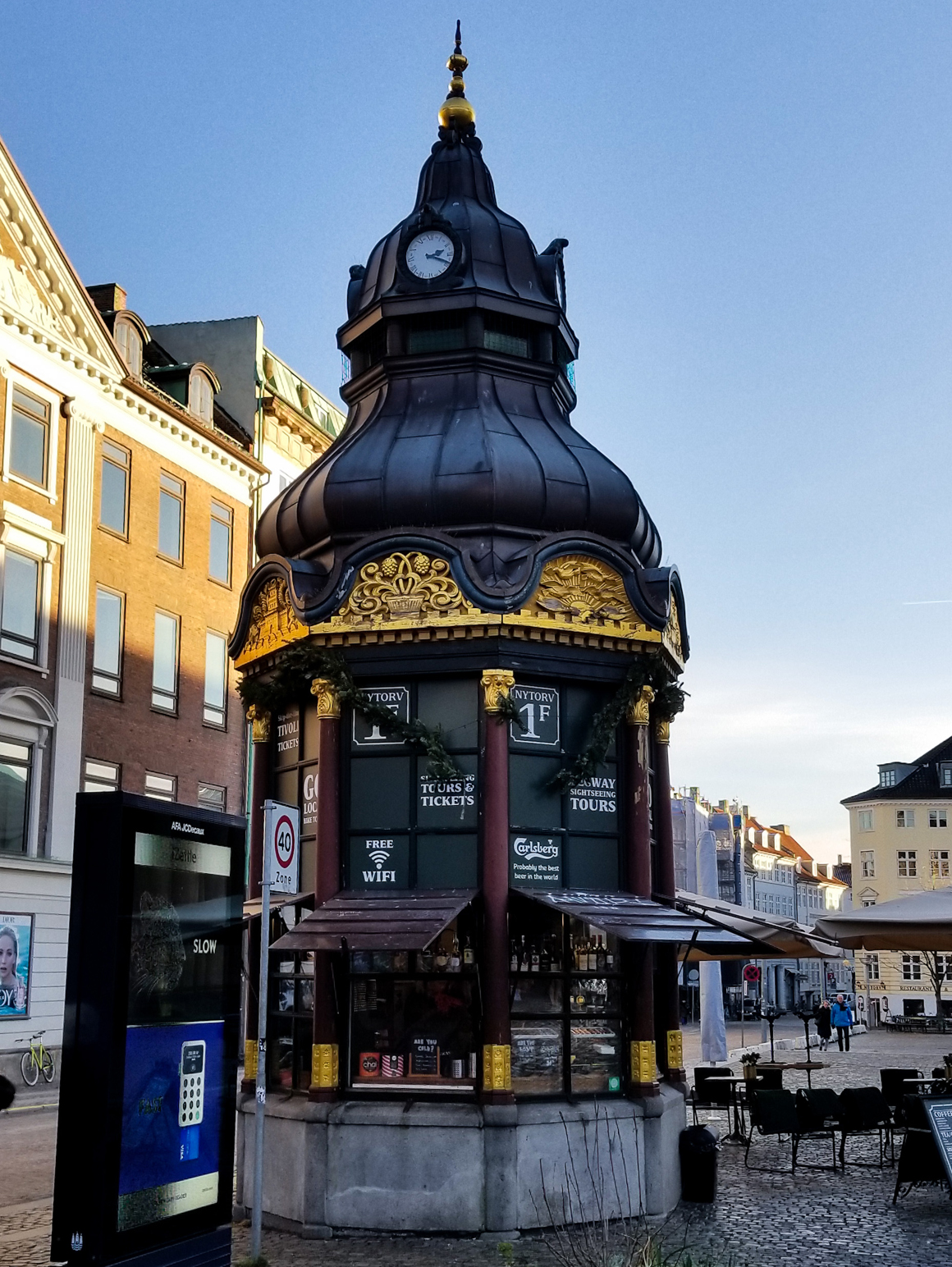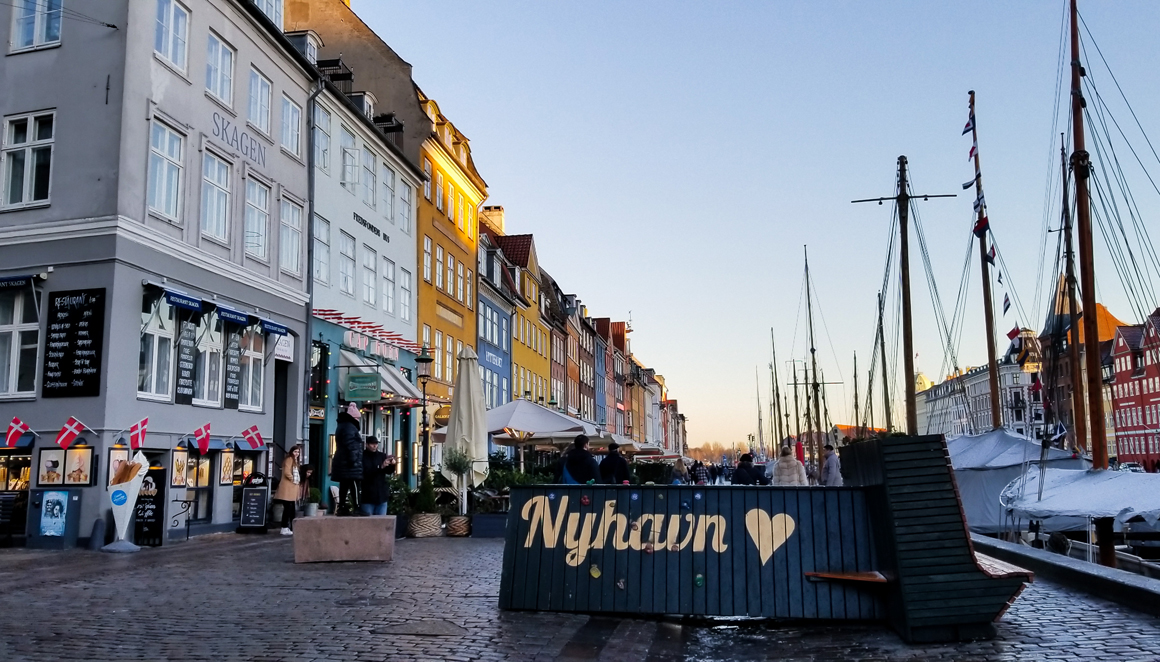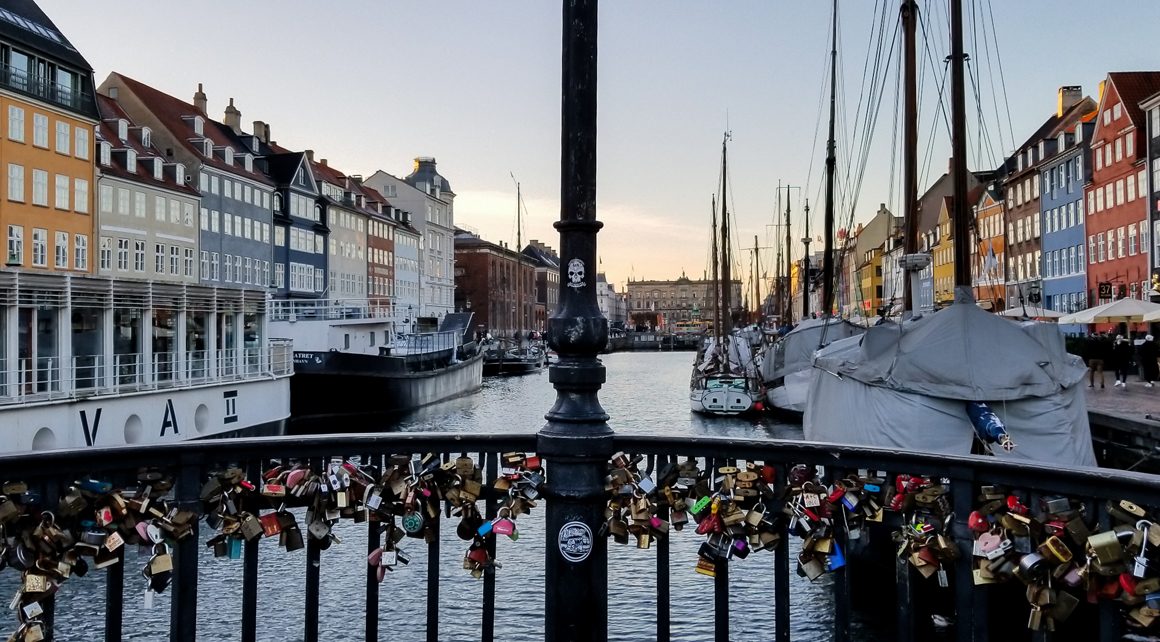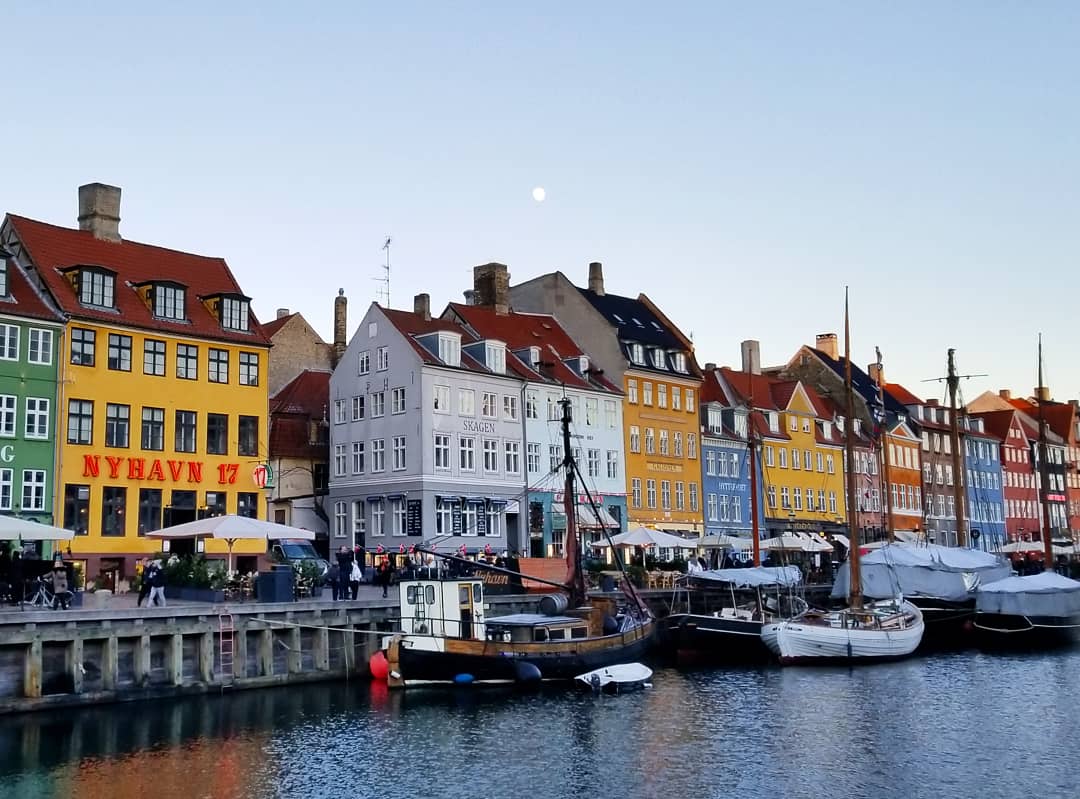 It's been two months since we were in Copenhagen for a day and Sweden for a week. Thought I would share some bits from our day in Denmark now.
Jim and I spent an afternoon in Copenhagen a few years ago and on that trip we did most of all the touristy stuff. On January 18, we landed around noon, grabbed our bag, found the train, traveled two stations and then walked over to our hotel. Quickly dropped our stuff off, freshened up and then went out in to the city. Beautiful sunny day but oh so cold. We were both pretty hungry so we walked down to Nyhavn and just picked one of the restaurants there. All the good restaurants in Copenhagen have seafood so it was a bit hard to find things on menu that I could eat since I was pregnant then. But we found a small place, I ordered meatballs and was so jealous of J's shrimp skagen (that's a must when you go to Scandinavia). We continued to walk around but it was just so cold now. There was one super old and very "denmark'y" bar that we went to the last time that we only stayed at for about 5 minutes before they closed then so J wanted to go back there. After-work Danish people in this old wooden room, haha, it was just too good:) Then we went to check out bar after bar. Not very fun for me who didn't want to order sugary sodas everywhere. When you ask for seltzer water in Scandinavia they give you a bottle (like one you can buy in stores) and charge you for it and asking for a lemon with it seemed like a strange thing to do. Not at all like going out in America where they just keep filling up your glass and give you as many lemons you want.
We actually didn't have anything to do in Copenhagen. It was nice to be there again thought cause unlike the last time we were there, everything was now open (it was a Friday night this time, last time it was Sunday and everything closed before 7pm). We had dinner reservations at The Olive Kitchen & Bar at like 6:30 pm, which seemed a bit too close to our late lunch, but whatever, that was the only reservation they had available when we booked. A very cute place. No walk-ins welcome because it was fully booked. We picked this restaurant out of all the fancy ones (Copenhagen is known for their restaurants) because it had things I could eat on the menu plus it didn't seem like tiny portions for a billion bucks. We are ok spending some extra money on food but then we expect to be full. A lot of times, especially in Scandinavia I've noticed, you first overpay, they make an effort on appearance rather than taste and then you walk out of there being hungry. We didn't want that. This was a fancier place with real plates. For starter we ordered ribs and this is the first time we ate ribs with gloves on (see the last picture of Jim hahah). Felt like we were going to color each others hair 😀 Ribs were really good. And then I ordered salmon and J ordered some meat and both dishes were very yummy. Good choice and I would recommend you to go there if you visit Copenhagen, but make sure to make a reservation, we made one the week before.
After dinner we decided to go back to our hotel. It was only 8:30 but it was freezing outside plus I had only slept for two hours in total the past two days. Back in our hotel room we started to laugh at ourselves. Going to bed before 9 when we are on vacation, nah. So we went to the downstairs bar where we met an Australian CEO of some big company. He kept buying J beers and made bets about random stuff. I just sat there with my seltzer water in a bottle. 
And that's it. That's all we did. Ended up going to bed before midnight, I slept for maybe an hour in total that night and then had to get up at 6am to shower, repack our stuff and then take the train to Sweden at 7 am. 
I filmed our Denmark/Sweden trip as well. I haven't decided if I should make a video or not. Would you like to see a video from our trip? Also, I have written before that I would post a video from Charleston but things happened and I put it away. Would you want to watch that as well? Please comment and let me know.