April 15, 2021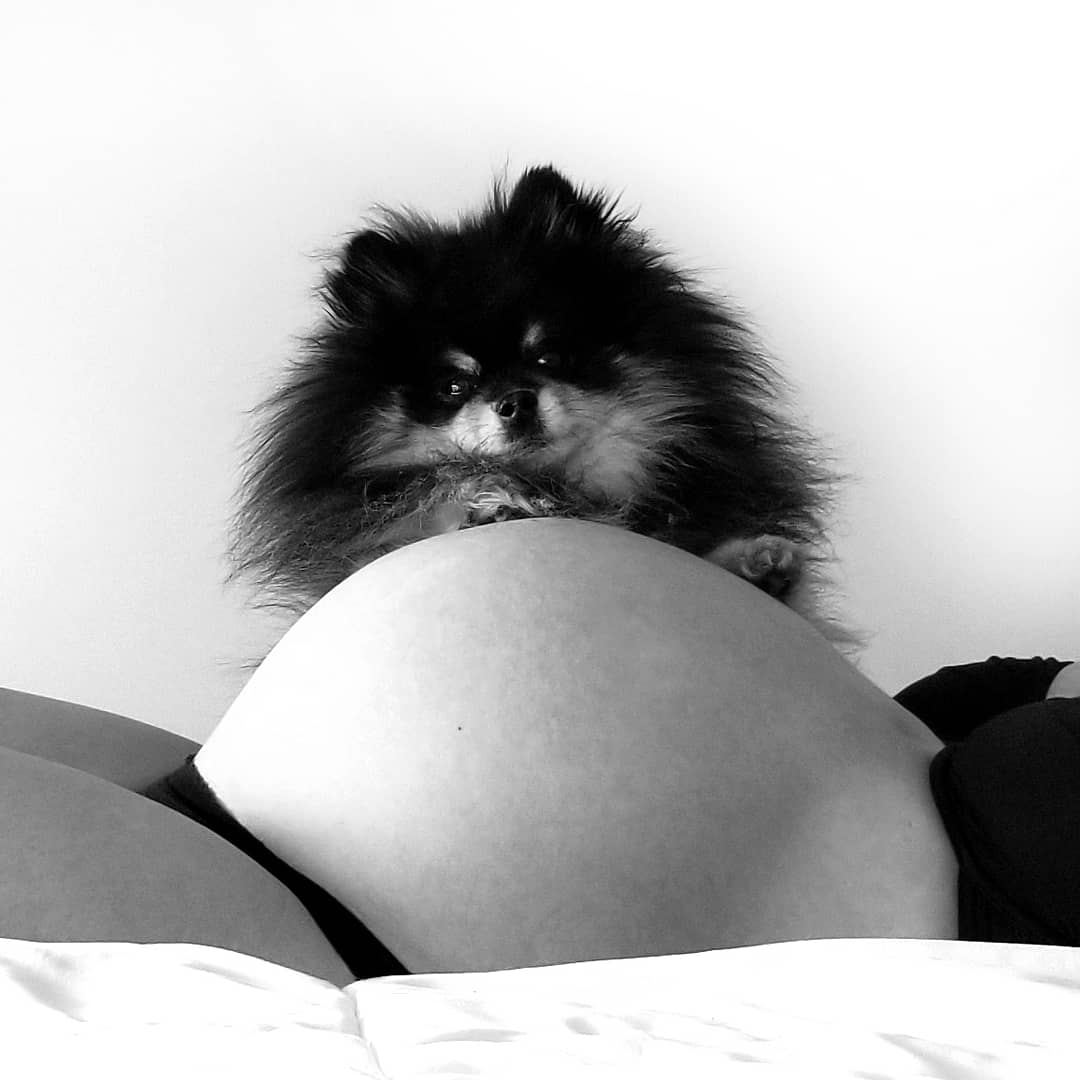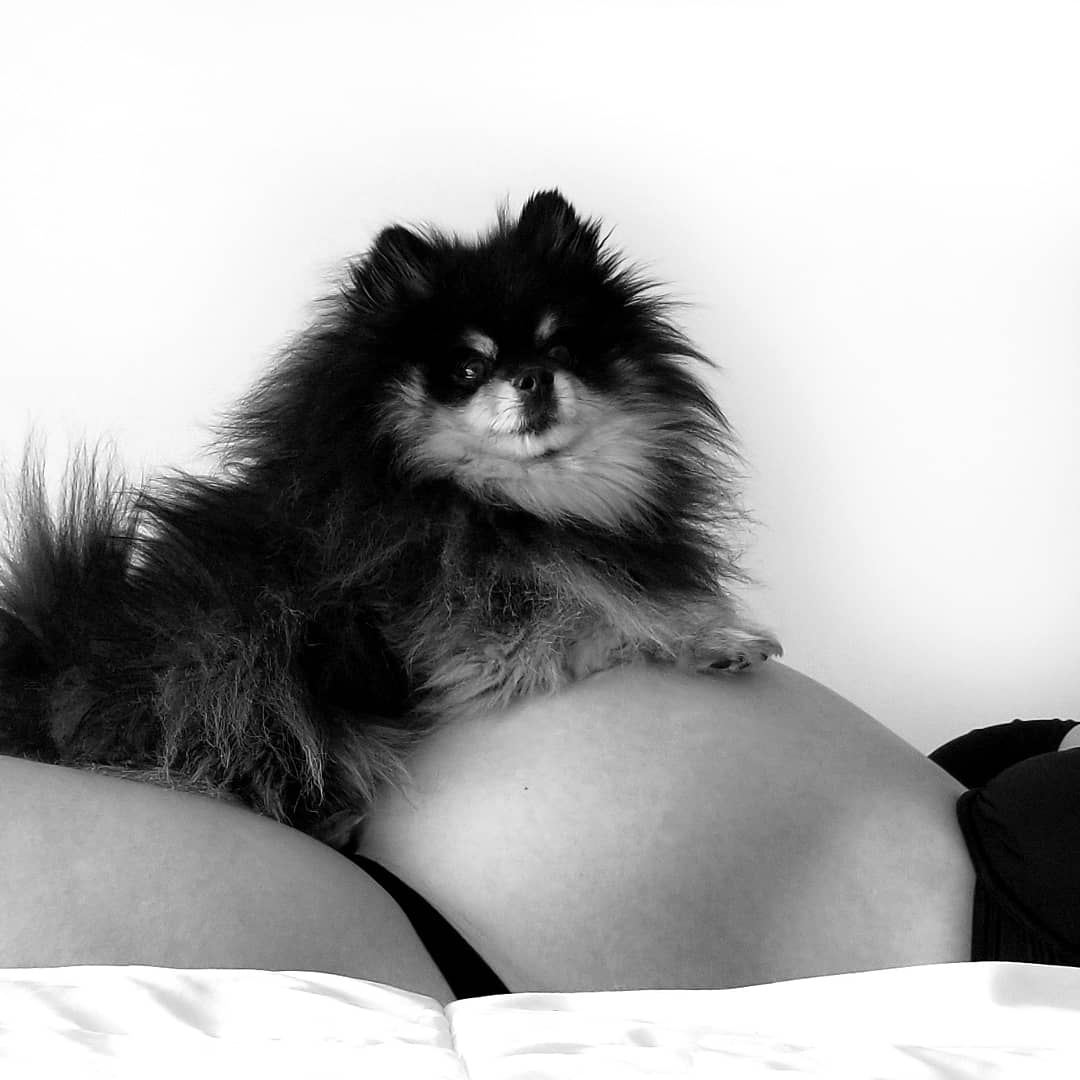 Every Thursday when I wake up I check the different baby apps on my phone (I have a few). Today one of my apps said that "Lilliput" is about the size of a pomeranian. Hopefully baby isn't as fluffy as Thor but just as cute♥
We've had some nice and warmer days this week, today is a bit gray and it might rain though. Outside our apartment they are setting up to film a movie. Haven't had that since we lived on Manhattan. A couple of weeks ago I saw a job listing online that they were looking for artists in Stamford. Since I'm pregnant I didn't care to apply for anything. I might however walk past the set later to check it out. Maybe I spot some movie stars:)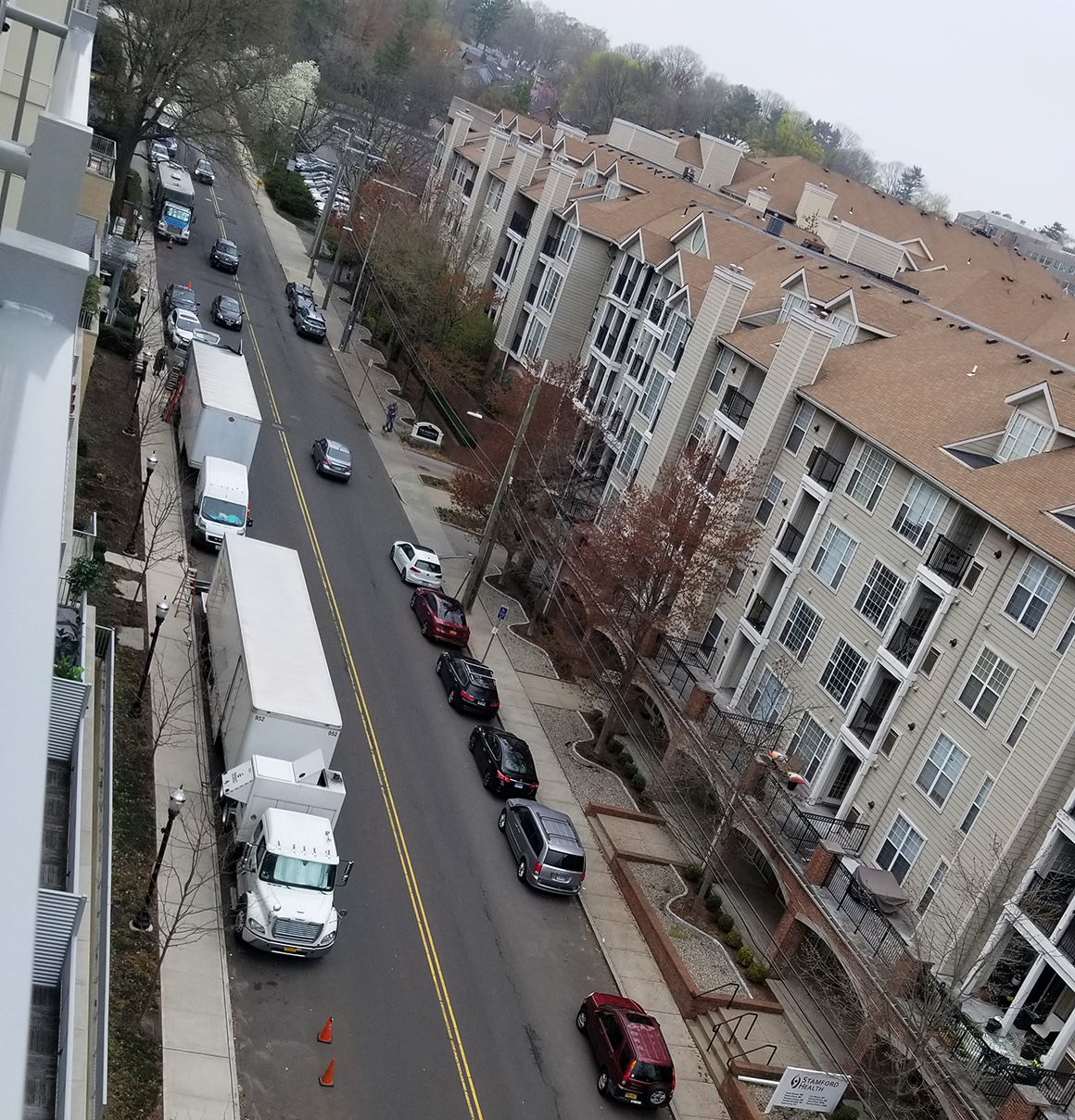 The cherry trees and all the other trees are finally blossoming. I've been waiting and waiting. Hopefully the rain won't destroy them for the next couple of days, I have a dress that I would like to take some cute last maternity photos with by the beautiful trees.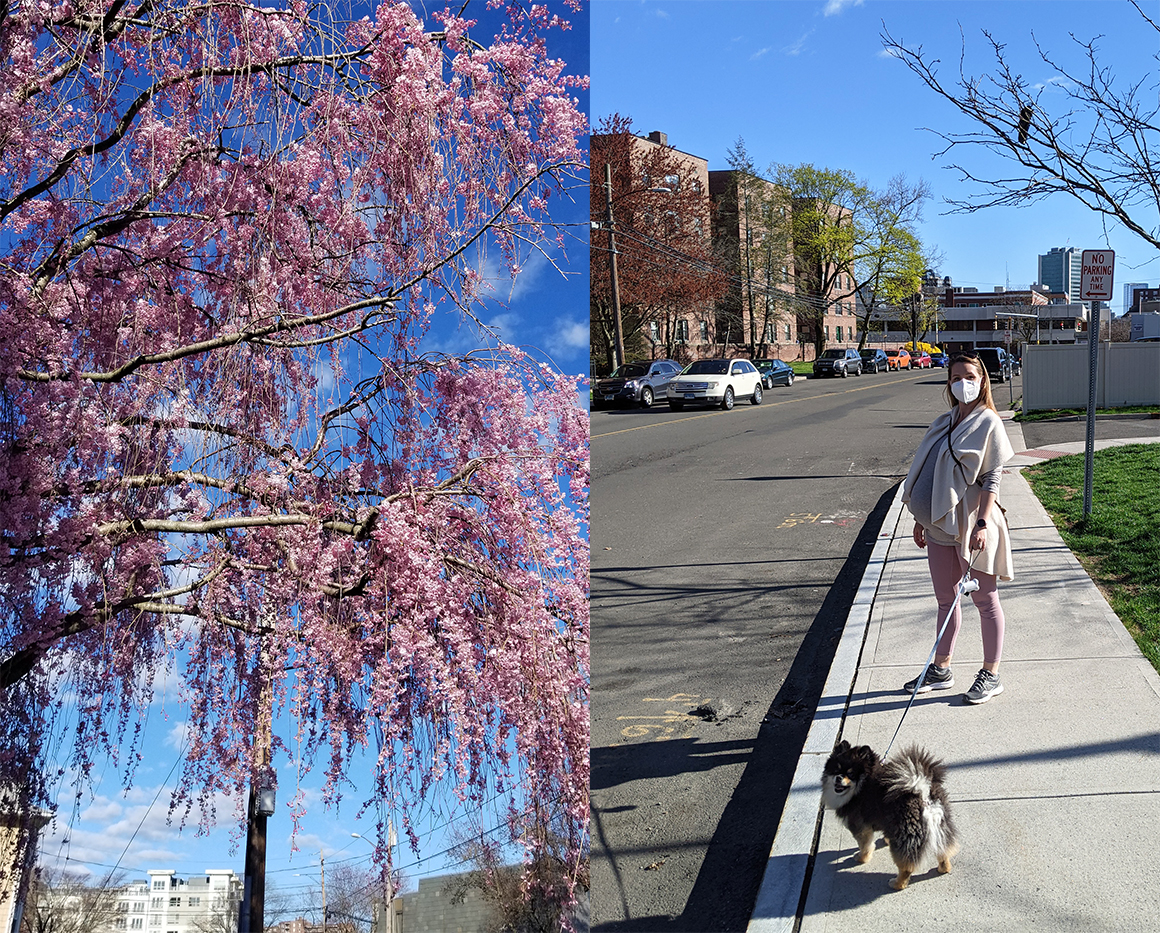 I have asked Jim to take me (and Thor) for evening walks now every day leading up to birth haha. I can of course walk by myself but it's just better to have him with me in case something happens:)
Plus it's a nice family activity before Lilliput is here
Yesterday I saw my doctor again (I'm 38 weeks today). Bump measures good, heart beat was 155 which is good, but no signs of labor yet but that's ok, I have a couple more weeks til due date. But in the end it's up to baby when she/he wants to come out. I'm hoping to have the baby in April cause I really don't want to be induced, but we'll see. Baby decides.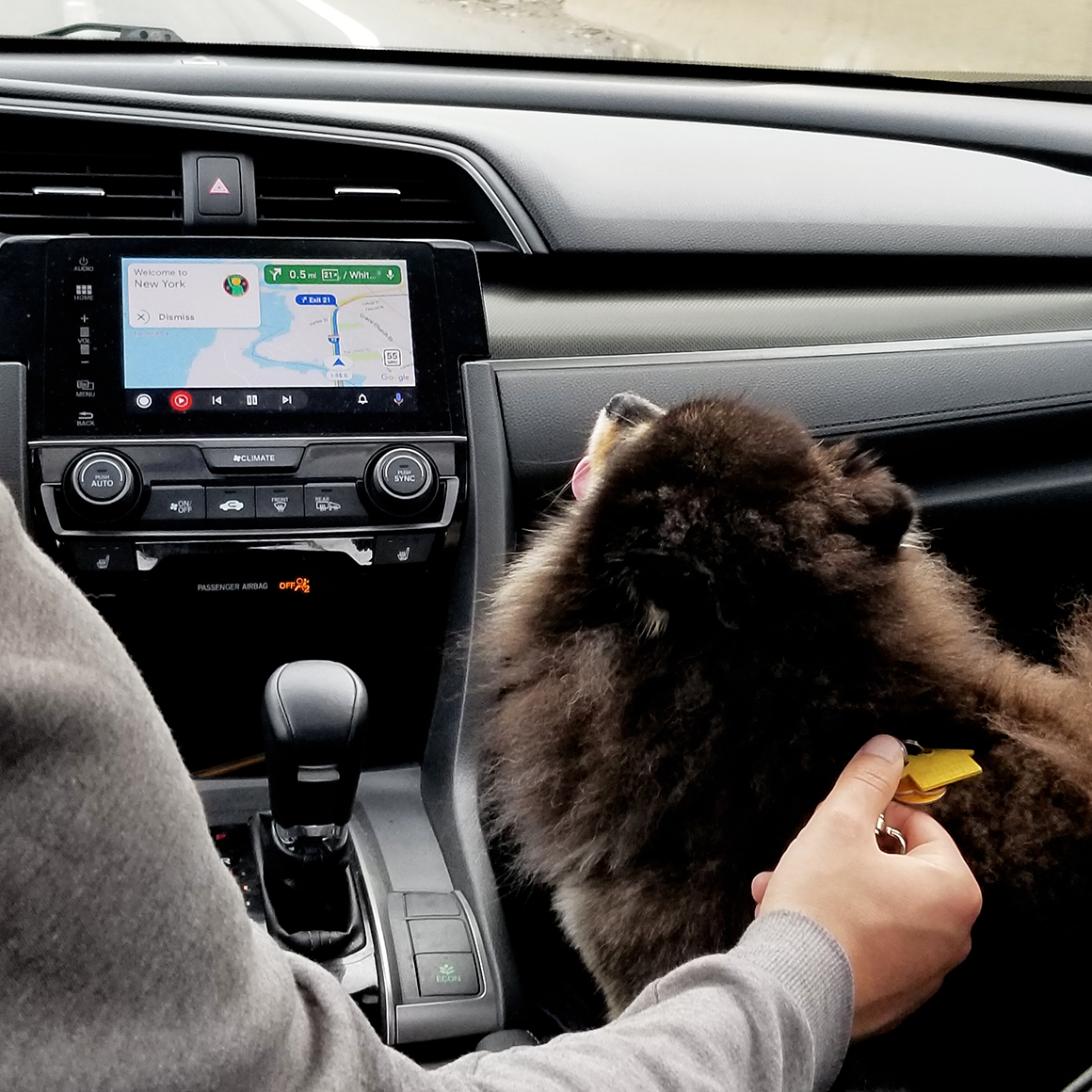 I always sit in the back going to places cause T isn't exactly calm then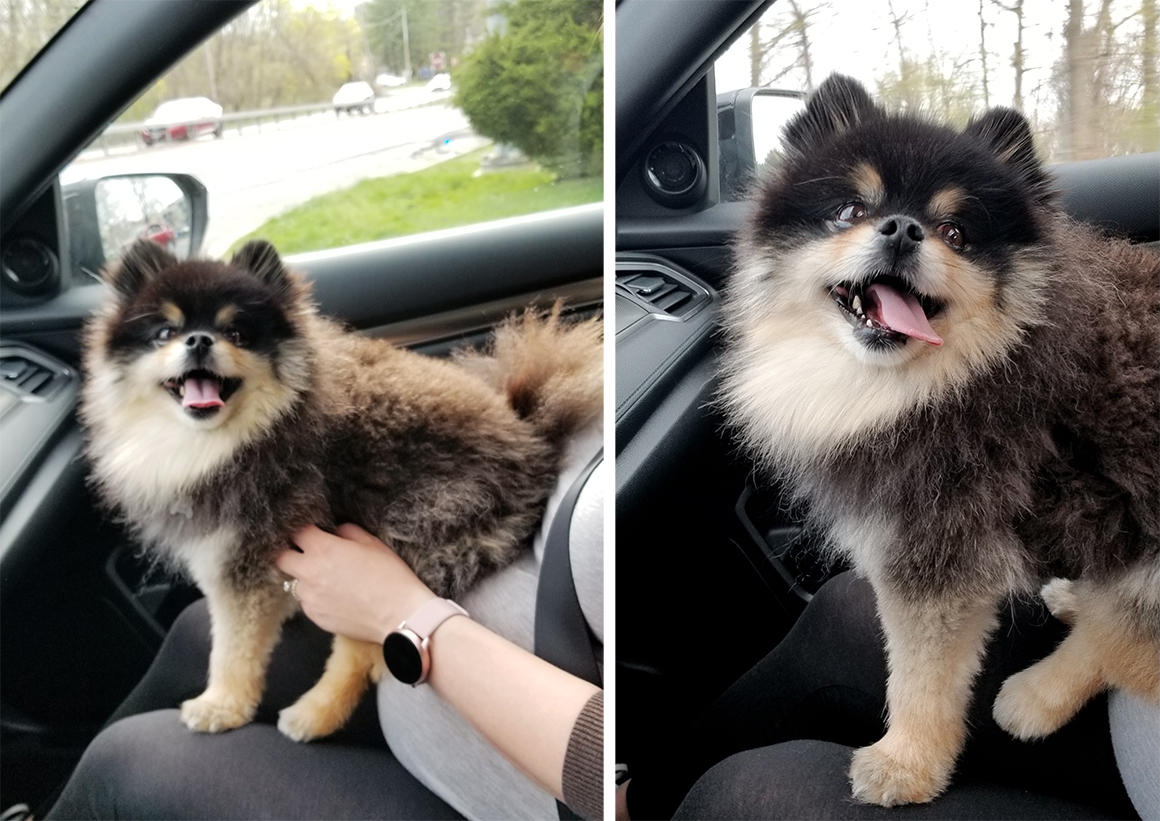 But going home from somewhere he is super happy and calm so I sit in the front
And he sits on bumpie 😀