May 14, 2022
How is she ONE already?! Feels like she was born a month ago. And now she is walking!
I saw similar pictures like this on pinterest few years ago and I thought it would be so cute to have our own. I had originally scouted out a perfect spot in a park nearby but it's getting pretty hot down here in Florida now and I knew we could only do a photoshoot after her first nap, not before, and that's when the sun is high. It would take too much time to put baby in the car, drive to the park, walk and pick a spot and take photos. So instead I decided that we should do it outside our house. We live on the corner of the street of our neighborhood and on the other side of the street is nothing but bushes, some trees and behind that is a pond, this is what we look at from our kitchen window, it's pretty. 
This morning, once Lulu woke up, I looked outside and there was no wind so I thought it would be perfect to do a shoot. We came out and well…it was windy. You really couldn't tell there was any wind, you couldn't feel it, but the balloons where flying sideways. Oh well… I took 80 pictures and 3 came out ok-ish. But they are cute and I'm happy with them!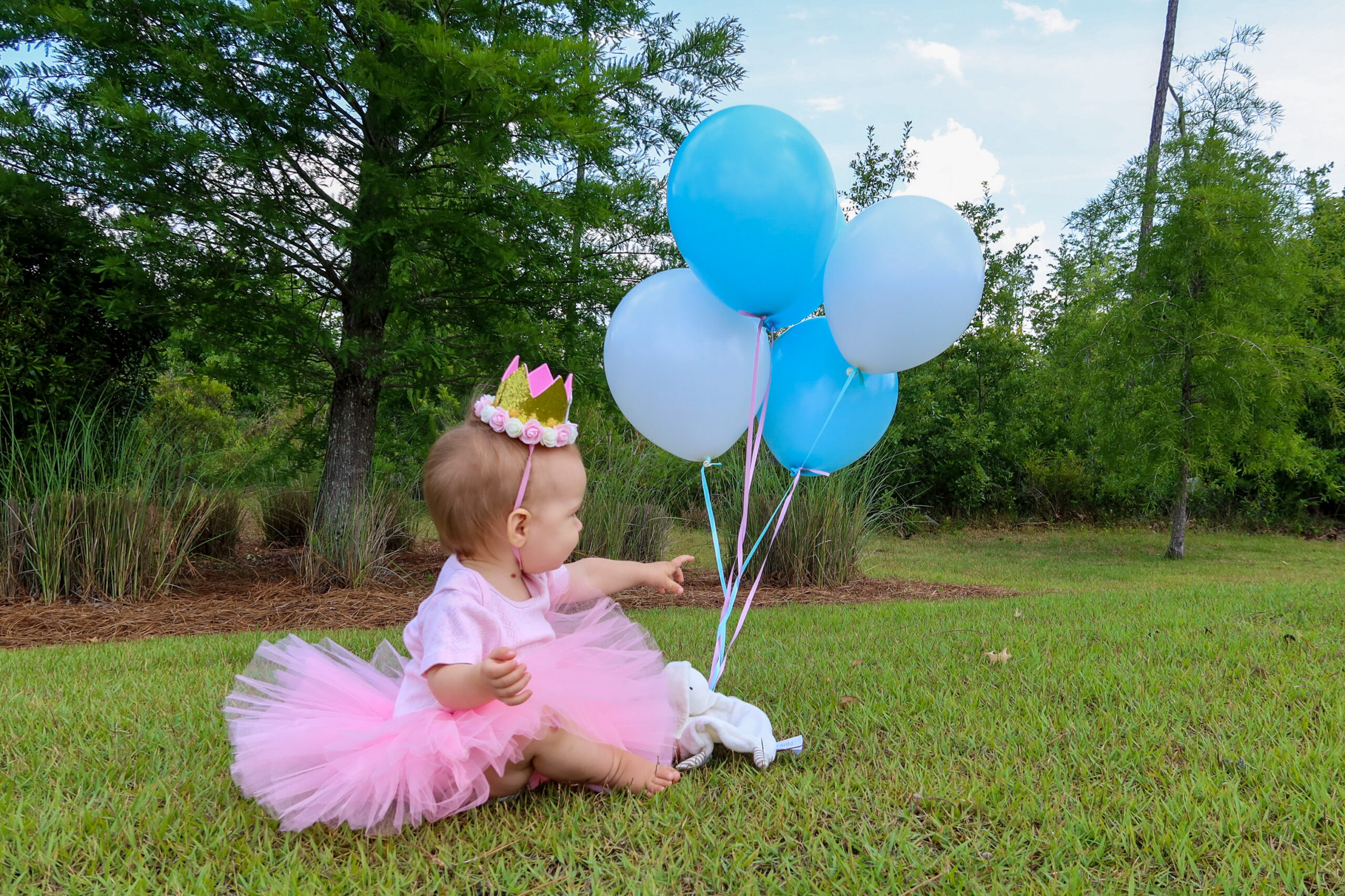 If anyone is wondering, it's Lily's bunny Ninnie who is holding the balloons, not just a random cloth hahah.